Find out how we're making theatre more accessible to audiences everywhere.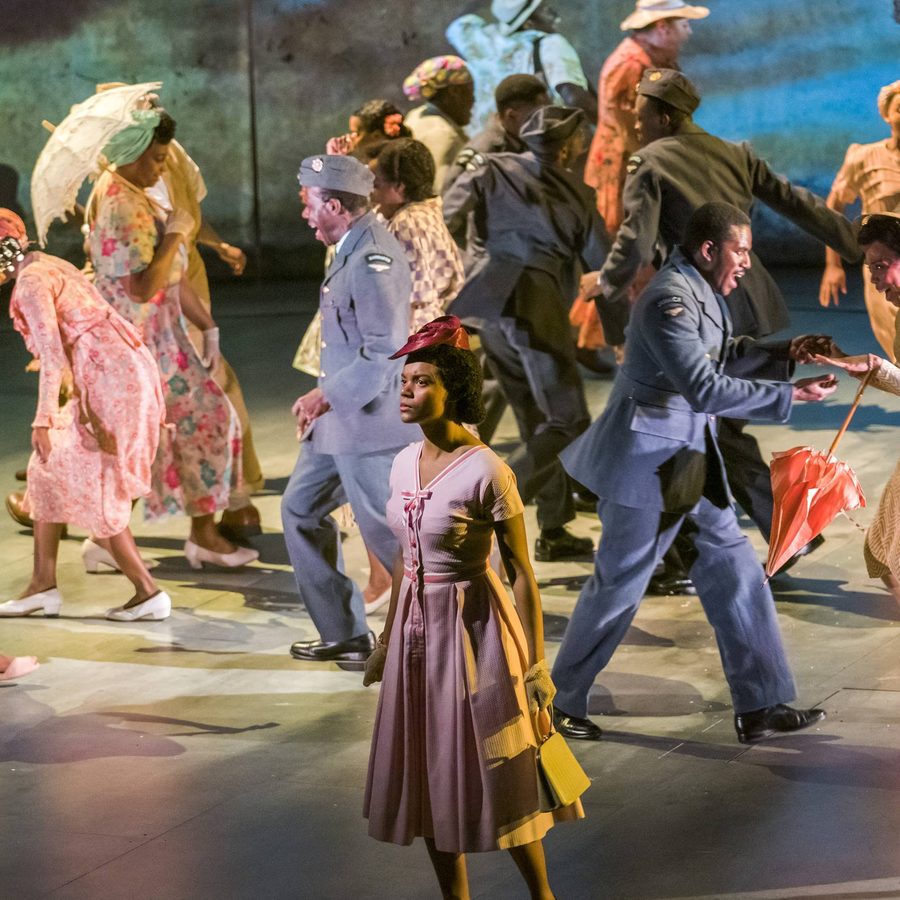 On stage, in cinemas, online
Wherever you are, you'll find a National Theatre production entertaining audiences near you:
We offer 250,000 tickets for £20 or under, each year
We want everyone to have an opportunity to experience the amazing stories being told on stage.
At our home on London's South Bank, there are always tickets available at a range of prices, starting from as little as £5.
Young people aged 16 -25 can access £5 and £10 tickets. We also offer UK state schools £10 tickets for students and teachers.
Over 60s can save on midweek matinee performances, families can bring children along for half-price, and we offer hundreds of tickets for £10 every week in our Friday Rush.
We're also part of The Ticket Bank, which makes tickets to our shows available to people who wouldn't otherwise be able to afford to attend.

Making our theatre accessible to everyone
Our Access scheme makes sure audiences can always book seats that meet their requirements.
On stage, we provide a range of assisted performances, including  audio described performances with Touch tours,  BSL interpreted and captioned performances. We also offer chilled, sensory adapted and dementia-friendly performances.
You'll find our ground-breaking Smart Caption Glasses at most performances, which show a live transcript on the lens of the glasses. Plus, all our shows online offer captions, with a selection of audio-described and BSL interpreted streams available.
In the five 'normal' years we had pre-pandemic, 50% of our UK audience was from outside London. Although we're based in London, the work we make can be seen by audiences the country.
Our in-house team work on everything from international hits, like War Horse, to supporting new UK mid-scale tours like like Sucker Punch.
This year, over 100,000 people will see The Ocean at the End of the Lane, which is touring to 26 towns and cities across the UK.
We also tour our productions directly into school halls, reaching over 10,000 young people every year with what can be their first ever experience of theatre.

In partnership with theatres across the UK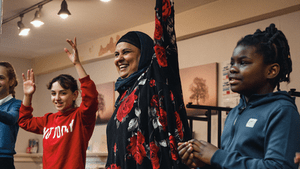 We're working with over 100 theatres across the country.
We work particularly closely with the 13 partners in our Theatre Nation Partnerships network.
The network is working to strengthen communities across 13 priority areas. Helping audiences to engage with theatres in their area to support the long-term health of local the community.
The Theatre Nation Partnerships network will reach over 500,000 audiences over the next three years. Lots of the activities
Our work is available to millions of people around the world.
National Theatre Live broadcasts the best of British theatre to cinemas and local community screens of all shapes and sizes. Over 11 million people have joined us in cinemas worldwide.
We work directly with over 700 UK cinemas who show our work, with broadcasts across the country from Penzance in Cornwall to Lerwick in the Shetland Islands.
Our streaming service, National Theatre at Home, makes our shows available to watch anytime, anywhere. Making unmissable theatre available to everyone, whenever they want it.
Schools, universities and libraries around the world can subscribe to National Theatre Collection. Over 80% of UK state secondary schools are signed up to use it for free.
Help us keep thousands of tickets under £20
Your support enables us to offer nearly 50% of all tickets at £20 or under.