Theatre Nation Partnerships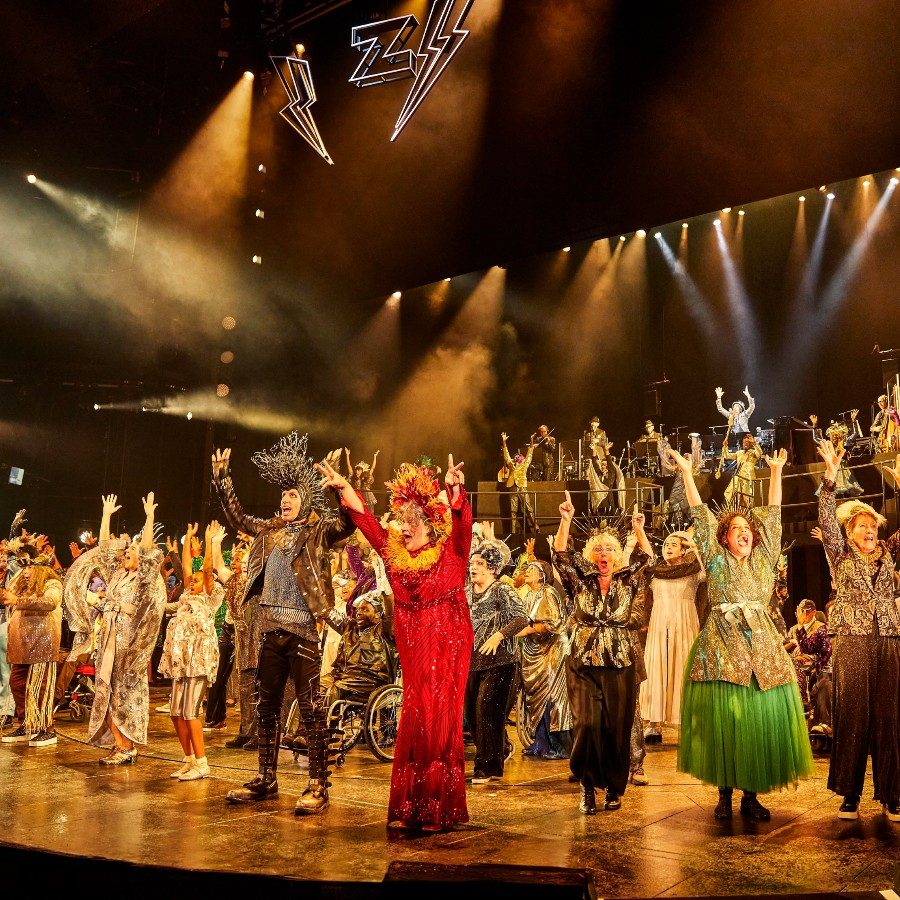 Our national network with local impacts
Theatre Nation Partnerships is a collaborative network of arts organisations aiming to strengthen their relationships with local audiences, schools and communities.
Convened by the National Theatre, the network is made up of theatres and creative organisations in 13 priority areas of England. By working together, we create more opportunities for people to engage with theatre and are on track to reach 500,000 targeted audiences, young people and community members between 2022 to 2025.
Many of the activities that will take place in these areas as part of the partnership are flagship National Theatre programmes, such as Public Acts and Speak Up.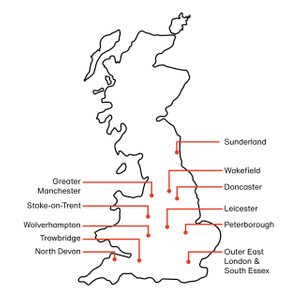 Large scale touring
The National Theatre will take large scale productions to Theatre Nation Partners with future tours. In 2023, The Ocean at the End of the Lane toured to five Theatre Nation Partners.
The Ocean At The End Of The Lane on Tour

Midscale touring
My Beautiful Launderette by Hanif Kureishi, with music by The Pet Shop Boys, will be produced by Curve and tour to four Theatre Nation Partners in 2024.

Schools touring
Jekyll & Hyde will tour to schools in 12 Theatre Nation partnership areas in early 2024, reaching approximately 10,000 students across England.
Jekyll & Hyde
Public Acts
Six Theatre Nation Partners worked in-depth with their local communities to stage the multi-venue epic The Odyssey in 2023.
Public Acts

NT at Home
Theatre Nation Partners are using streaming licences as an audience development tool in their local communities.
NT at Home

NT Collection
Our educational streaming platform equips schools and public libraries in Theatre Nation Partner areas and beyond to engage with high-quality digital theatre.
National Theatre Collection landing page

Research & innovation
Theatre Nation Partners will research and evaluate our activity and share what we learn with the wider sector. Our current research is focused on building and sustaining drama audiences.

Environmental action
All Theatre Nation Partners are working together to apply Theatre Green Book standards so we can deliver our activity sustainably.
Sustainability
We created the Theatre Nation Partnerships network in 2017, with partners in six initial areas – Doncaster, Greater Manchester, Hornchurch, Sunderland, Wakefield and Wolverhampton.
Between 2017-2022, the first phase of the programme exceeded its target of reaching 200,000 people from under-engaged areas and demographics, working with 215,987 audiences, participants, and artists.
100% of partners said that the programme enabled them to share expertise and ideas and 96% feel that they have developed their skills.
National Theatre plays have toured to multiple partner venues, including War Horse, Macbeth, A Taste of Honey, Hedda Gabler, LOVE, and Home, I'm Darling.
Specially adapted tours of The Curious Incident of the Dog in the Night-Time and Jekyll & Hyde visited schools in all six partner regions, allowing our partner theatres to forge strong relationships with high priority local schools. A specially adapted version of Macbeth also toured to secondary schools in Doncaster, Sunderland and Wakefield.
Our Public Acts community and theatre project worked in-depth with community organisations in Outer East London and South Essex (with Queen's Theatre Hornchurch) and Doncaster (with Cast) on a wide range of creative projects.
In summer 2022, we were delighted to receive a second round of support for Theatre Nation Partnerships from Arts Council England, so that we could expand the network and run an ambitious new phase of activity. The National Theatre is tripling the investment made by Arts Council England, and 90% of our total budget for the programme is being spent on activity with our partners in partnership areas.
Between 2022-2023, the network has achieved:
The Ocean at the End of the Lane toured to five Theatre Nation Partners, with wrap-around activity widening access for local audiences.
Sucker Punch produced by Queen's Theatre Hornchurch toured to nine Theatre Nation Partners.
Our creative school programme Speak Up launched in 55 schools across the partnership.
Shut Up, I'm Dreaming devised by The Pappyshow toured to 50 schools across the partnership.
Six Theatre Nation Partners worked in depth with their local communities to stage the multi-venue epic The Odyssey.
The National Partnerships team
Kiri Grant
Head of National Partnerships
Oliver Branton
Project Producer
Ellie Hart
Project Manager, Speak Up
Greg Forrest
Project Manager, Theatre Nation Partnerships
Eirinn Kilvington
Touring Coordinator
Niamh Parker-Whitehead
Administrator, Speak Up
Liam Smith
Coordinator, Speak Up
If you wish to get in touch with the National Partnerships team, please email learning@nationaltheatre.org.uk.
Photo © Brinkhoff Moegenburg
The Odyssey Episode 5: The Underworld, Olivier Theatre 2023