Plan your visit to our home on London's South Bank.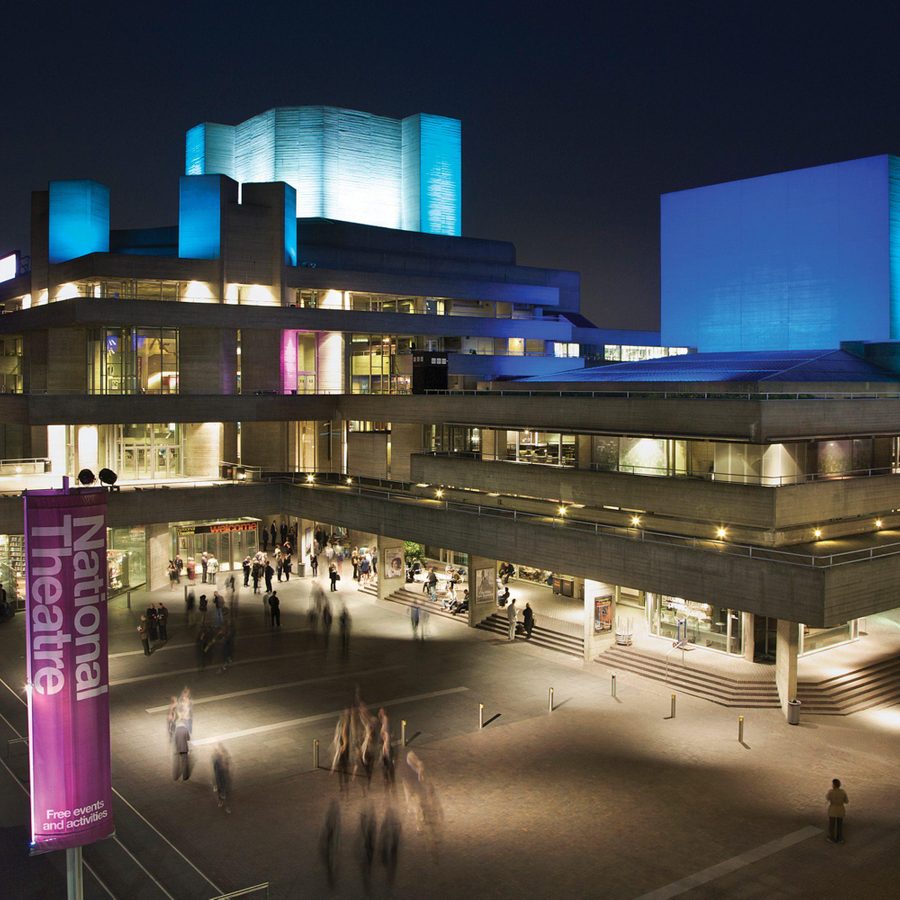 Our building opens from 10am until 11pm, Monday to Saturday.
We will be closed on 24 December.
On 26 December we will open at 4pm.
On 1 January we will open at midday – note that Lasdun Restaurant and Forza Wine will be closed.
You'll find us on London's South Bank close to Waterloo, Embankment and Southwark stations.
We are well connected on public transport by tube, bus, cycle routes and river boat services. If you're driving, we offer an underground car-park.

Enjoy great food in a variety of styles before and after the show.
Treat yourself to modern British cuisine at Lasdun Restaurant and Italian-ish sharing plates at Forza Wine, both serving fabulous cocktails.
Tuck in to the finest quality street food at The Understudy, in partnership with independent food pioneers KERB, bringing their renowned network of street food start-ups.
We are all part of making the National Theatre a welcoming, inspiring place where everyone can feel they belong, whatever the purpose of their visit.
Discriminatory and intimidating behaviour have no place here. If you experience any, we'll take action. Speak to any member of staff who can refer you to a manager. We're here to be proactive and to help.
We take pride in acting with care and compassion, and everyone who visits or works here is entitled to be treated with dignity and respect. This place exists to spark creativity and thought, but please don't assume that other visitors and staff will necessarily agree with your point of view.
Please be open, patient, and kind.
We believe in making theatre that's accessible to everyone. Learn more about how we can support your visit, with our range of assisted performances and accessibility services.