Our secondary schools tour brings high-quality theatre directly into priority schools. The programme introduces the artform to students and is a catalyst for drama and creativity in schools nationwide.
Working with our national partners, we tour productions to school halls across the country to grow and sustain live audiences for theatre.
Secondary schools tour
We are delighted to be bringing back Evan Placey's reimagined version of Robert Louis Stevenson's classic tale Jekyll & Hyde for the 2024 secondary schools tour. The production last toured to schools in 2022. 
The production will once again be directed by Kirsty Housley. In a mash up of Victorian England and the modern day, the story explores how the repression of female voices is as prevalent in the 19th century as it is today. The story centres around two new protagonists – Hattie, Jekyll's widow, and Flossie, a young blogger in the 21st century. With these new narratives, the audience were confronted by the power the internet holds to unleash our own inner Hydes.
With support from our partner theatres, this production will tour to 12 Theatre Nation Partnership areas, reaching approximately 10,000 students across England.

Photo by The Other Richard
Jekyll & Hyde at the Lowry Theatre
For the first time, we are opening up our schools touring production to the general public. There will be two public performances of Jekyll & Hyde on Friday 12 and Saturday 13 January 2024.
We are delighted to be working with Theatre Nation partner The Lowry in Salford, Manchester to strengthen the connection between schools, communities and their local venues to reach as wide an audience as possible.
Shut Up, I'm Dreaming
In 2023, we were delighted to work with theatre company The PappyShow to tour our first fully devised production into schools. Shut Up, I'm Dreaming was directed by Kane Husbands and was based on the views, ideas and experiences of teenagers across England.
Throughout 2022, artists from The PappyShow spent time with approximately 100 students across three schools in Sunderland, Wakefield and Walsall to have conversations about dreams and ambition in an uncertain world. Shut Up, I'm Dreaming leans into the hopes and feelings we hold, and those we are forced to squash. Full of laughter, joy, grief and silliness, this is The PappyShow's love letter to a new generation.
Shut Up, I'm Dreaming toured to 50 schools in 12 Theatre Nation Partnership areas and reached over 8,000 students.
I will most likely remember it for the rest of my life.
– Student (Abbey College, Ramsey)

Hamlet
During February and March 2023, we toured our production of Hamlet, adapted for children aged 8–12, to schools across the country. This 65-minute version of the play provides an accessible first introduction to Shakespeare. The production also ran in the Dorfman Theatre at the National Theatre in March 2023.
Children seeing the production also had the opportunity to participate in a practical workshop which introduced the plot, characters and language of the play prior to seeing the show. Hamlet toured to schools in the following areas: Blackburn and Darwen, Blackpool, Havering, Knowsley, Lincolnshire, Tameside and Thurrock.
Hamlet toured to 109 schools and reached over 7,700 students.
I loved Hamlet, the way he acted was excellent!
– Primary pupil

The Curious Incident of the Dog in the Night-Time
The Curious Incident of the Dog in the Night-Time toured in 2018 and 2019 to schools in London and the following Theatre Nation Partnership areas: Doncaster, Greater Manchester, Hornchurch, Sunderland, Wakefield and Wolverhampton.
This 90 minute version by Simon Stephens was re-staged in the round specifically for schools audiences. With support from our partner theatres, the production reached 25,275 secondary pupils nationwide in 98 schools.
If you want to learn more, check out our teacher resource video collection on this  production.

Can I just say a collective WOW! on behalf of us all here. It was absolutely amazing.
– Teacher (Wolverhampton)
The Mohn Westlake Foundation supports nationwide Learning programmes for young people.
Schools Touring is supported by The Mohn Westlake Foundation, The Constance Travis Charitable Trust, The Ingram Trust, The Dorset Foundation – in memory of Harry M Weinrebe, Susan Miller and Byron Grote, and The Allan and Nesta Ferguson Charitable Trust.
Secondary Schools Touring is supported by Delta Air Lines and Shears Foundation.
The Hearn Foundation is the Principle Funder of the Primary Schools Programme.
Primary Schools Touring is supported by Archie Sherman Charitable Trust, The Anthony and Elizabeth Mellows Charitable Settlement, The Topinambour Trust and The Royal Victoria Hall Foundation.
Nationwide learning is supported by Buffini Chao Foundation, Garfield Weston Foundation, Clore Duffield Foundation, Tim and Sarah Bunting, Behrens Foundation, Cleopatra Trust and Milton Grundy Foundation.
Find out more about supporting our work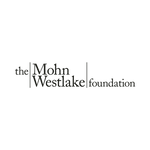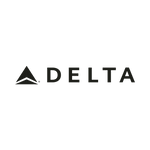 Kiri Grant
Head of National Partnerships
Oliver Branton
Project Producer

Eirinn Kilvington
Touring Coordinator
You can contact the touring team on learning@nationaltheatre.org.uk 
Hamlet photo © Ellie Kurttz
Jekyll & Hyde and The Curious Incident of the Dog in the Night-Time photos © The Other Richard
Shut Up I'm Dreaming photos © Marc Brenner 
Speak Up
Read all about Speak Up – a national secondary programme that aims to inspire a movement of young people to talk about the issues that matter to them.
Speak Up

Schools
Find out how you can involved with our open schools programme.
What's on for schools at the South Bank

Young People's programme
Interested in performing, producing, writing or technical theatre? Check out opportunities in our young people's programme.
Young People