Speak Up is a secondary school programme that sees young people working in collaboration with local artists and teachers to co-create artistic responses to issues that are most important to them.
The programme aims to encourage new ways for young people to think, see and bring about change.

Speak Up takes place in areas of low arts engagment where there is an inequality of access to opportunities for young people and their voices are not always heard. Young people work collaboratively as equal partners with their teachers, artists, local arts organisations and the National Theatre to co-create local artworks and creative projects in response to issues which matter to them.
Speak Up is taking place in selected schools across England and delivered through our Theatre Nation Partnerships partners. From 2022 to 2025 Speak Up will engage with 140,000 young people in 55 selected secondary schools nationwide.
Young people are supported to become leaders, by putting them at the heart of the creative process and decision making
Teachers are able to find ways that Speak Up can impact the culture of their school
Artists have the freedom make work without any predetermined outcomes
Speak Up aimts to develop young people's self-expression, wellbeing and personal skills, with an open-ended offer to make creative projects in their local area.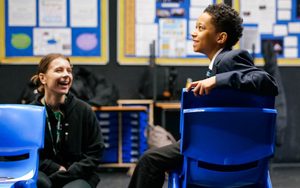 Read our comic book evaluative report reflecting on the pilot phase of Speak Up
This report is a tool to show the story of what we discovered during the pilot phase of Speak Up in 2021-22. Inspired by the Speak Up groups across England and their love of anime, we have used a comic book style to engage young people in our evaluation of the programme.
Follow our character 'Hero' as they take us through the three areas where we piloted the programme: Sunderland, Wakefield and Rochdale. Discover what we learnt using co-creation in schools.
Read the Speak Up pilot phase report here
Illustrations by India Buxton.

Launched in May 2023, the Speak Up Council puts young people at the heart of the programme's decision making.
16 young people from across nine of the Speak Up areas currently make up the council. The Speak Up Council will meet throughout the year. They will raise motions put forward by young people, teachers and artists.
Their role is to help the National Theatre and our partner venues make decisions about and achieve the aims of the Speak Up programme.
Creative Associate: LUNG
LUNG are the Creative Associate on Speak Up. Their role is to devise, develop and maintain the methodology and creative ambitions for Speak Up. They will oversee the training of artists and teachers.
Founded in Barnsley in 2012, LUNG is a campaign-led verbatim theatre company that tours work nationally. They work closely with communities to nationally shine a light on political, social and economic issues in modern Britain to ensure hidden voices are heard.
LUNG's Co-Artistic Directors are Helen Monks and Matt Woodhead. Together they have created critically acclaimed plays including E15, Who Cares and Trojan Horse. Each project is co-created with the people, often young people, at the heart of the story and puts engagement and campaigning work at its centre. Helen and Matt also design and deliver extensive schoolwork and are honoree Research Fellows at the University of Nottingham.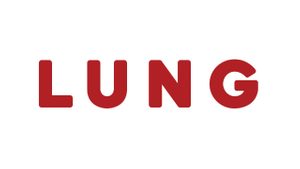 Email: ntspeakup@nationaltheatre.org.uk 

Annabel Weeden
Participation Producer, Cast, Doncaster
Ella Dufton
Speak Up Manager, The Lowry, Salford
Ellie Hart
Speak Up Project Manager, National Theatre
Gemma Woffinden
Speak Up Producer, Theatre Royal Wakefield
Helen Monks
Speak Up Creative Associate, National Theatre
Kiri Grant
Head of National Partnerships, National Theatre
Liam Smith
Speak Up Project Coordinator, National Theatre
Lucy Donald
Speak Up Project Manager, Landmark Theatres
Lucy-Ellen Parker
Speak Up and Audiences Manager, Wolverhampton Grand
Matt Woodhead
Speak Up Creative Associate, National Theatre
Niamh Parker-Whitehead
Speak Up Administrator, National Theatre
Phebe Smith
Speak Up Project Manager, Regents Theatre & Victoria Hall, Stoke-on-Trent
Rachel Hamer
Young People & Communities Producer, Sunderland Culture
Rhuti Carr
Speak Up Producer (Interim), Queen's Theatre Hornchurch
Tamika Gore
Speak Up Programmer, Curve, Leicester
Photos © Smart Banda and Becca Hunt
Speak Up 22/23