We're committed to helping artists to produce their best work.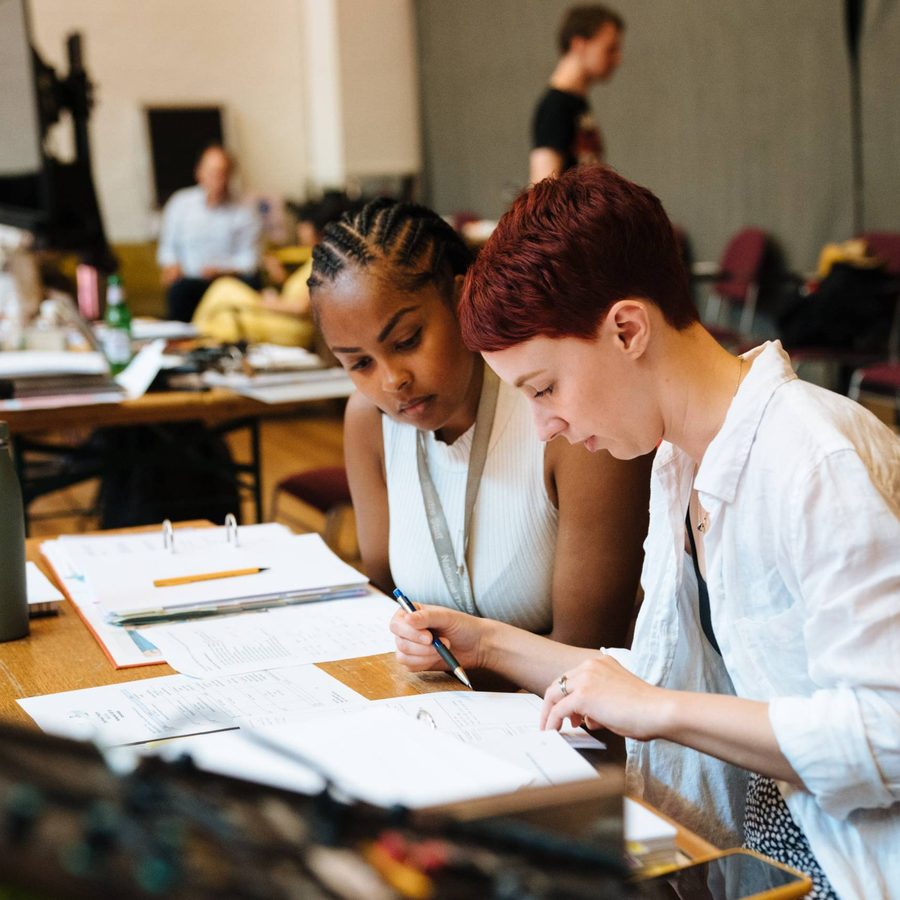 We work with around 2,500 creative freelancers every year.
Creative talent is the lifeblood of our industry. We provide support and opportunities to help develop that talent, for our stages and the wider creative industries.
Our New Work department has been the starting point for over 160 productions over the last 5 years. We're a major creative hub for writers, directors and storytellers.
Over 100 projects are on the development slate at any one time, and around 1,000 freelance artists and creatives work with the team each year to create new pieces of theatre for our stages and beyond.
We offer the space, time and investment for theatre-makers to try out unconventional ideas and stories.
Supporting producers across the UK
Our Generate programme shares our resources, to develop productions destined for stages outside the capital.
Our support includes costs like artist fees and travel expenses, as well as space, dramaturgical support, and introductions to co-producing partners.
We are excited to offer tangible support for our colleagues right across the country.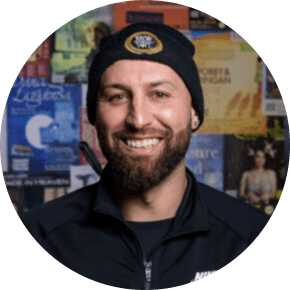 I can't express how much we were able to develop and move the work forward. It felt like such a privilege to be supported so well!
Jay Zorenti-Nakhid, Associate Director of Tobacco Factory, Bristol
Working with immersive technologies

Theatre is the ultimate immersive experience. We believe that theatre-makers should lead the exploration of new mediums.
The Immersive Storytelling Studio is our award-winning development lab for virtual reality, 360˚ film, augmented reality and other emerging technologies.
The National Theatre is a registered charity. Your support can help hundreds of thousands of people experience the joy of theatre.
Supporting the next generation of designers

The Linbury Prize
The Linbury Prize is an
opportunity for early-career and graduating designers, offering twelve finalists the chance to work with some of the UK's leading theatre, opera and dance companies. 
Linbury Prize

The Max Rayne Design Bursary
Our annual opportunity for an early-career designer to join our team and gain in-depth experience of the design and production process by working closely with a broad range of award-winning designers.
Discover the pathways and training we offer to support an entry-route into backstage and technical careers.
Our Technical Training Theatre Network helps theatre and arts organisations who are running their own technical and production training for young people. Organisations can join our network to share practice and explore potential future collaborations.

Apprenticeships
Apprenticeships are a fantastic way to begin a career in theatre. Train and study on the job with our backstage departments.
Apprenticeships

Young Technicians
Our free in-depth technical theatre course for 13-19 year olds, exploring the basics of lighting, sound, video and the stage.
Young Technicians

Our Casting Department are committed to promoting and maintaining the excellent standard and quality of actors cast on our stages.
We champion diversity in all forms within casting decisions and are dedicated to creating a safe and supportive audition environment where actors are empowered to do their best work.