Every new production we make starts life at our New Work department.
It's a place for exploring new forms, embracing a wide range of ideas and talent. We keep questions about audience and programming priorities at the heart of the conversation. We nurture emerging talent and provide dramaturgical support to mid-career and established artists.
There are roughly 100 projects on our development slate at any one time, and we'll work with around 800 artists and creatives every year. We work with a diverse group of theatres, writers and artists, offering resources and support to develop work for stages around the UK.
The brilliant thing about working at the National Theatre is that there is time and space to properly collaborate. Whilst I was fretting away with structure and exposition, Katy was experimenting with puppets and movement sequences, which has made for a production that is entirely integrated with the text.
Joel Horwood, writer for The Ocean at the End of the Lane
Submissions and proposals
We accept script submissions and production proposals for development.
Script submissions
We are happy to receive and consider unsolicited scripts from writers across the UK and Ireland. This is one of the ways we develop our awareness of artists' work, as well as welcoming invitations to see productions.
Due to the volume of scripts we receive and our small team size, unfortunately we can't provide feedback on all submissions. However, our aim is to respond within three months to let you know whether or not we wish to further engage with your work.
To submit a script or ask about the process, please email the Senior Reader:
scripts@nationaltheatre.org.uk
Please stick to the following script guidelines:
Scripts must be full-length (at least one hour).
Only one play per writer in a 12 month period (unless otherwise requested).
Please don't send re-drafts of plays previously submitted.
We won't read scripts for film, television or radio.
We no longer accept handwritten or hard copy submissions.
Please submit your file as a PDF.
Musical submissions should include a link to supporting materials.

Proposals
Most of the New Work Department's work takes place by invitation, and we rarely take forward unsolicited proposals from artists we don't already have an existing relationship with. The pathways towards beginning this conversation are through coverage of your work or through script submissions.
If you have had positive responses from us to your work and you feel you are ready to make work that matches the NT's scale, please send an outline of the proposal and creative team biographies to Proposals at newwork@nationaltheatre.org.uk.
The best way to introduce yourself is to invite us to see your work. Please submit information about your show 4-6 weeks before the event takes place – we're not a large team and we receive a lot of invites!
We tend to see work of writers and directors who have clearly established their practice, who have been producing work for three to five years. We prioritise fully realised productions rather than scratch or work in progress. For readings, we will consider the work of the writers only. We don't attend non-professional work, unless it is in a participatory setting. If we have seen your work in the last 12 months, it's unlikely we'll cover it again so soon.
As part of your invite, please let us know:
Why you want us to cover this production.
What development opportunities you are looking to engage with at the National Theatre.
If you are a director, please include a PDF of your CV so we can understand your recent experience.
Support for artists across the UK
Our Generate programme shares our workshop space and resources with artists developing work that's destined for stages outside the capital.
Our support includes costs like artist fees and travel expenses, as well as space, dramaturgical support, and introductions to co-producing partners.
We are excited to offer tangible support for our colleagues right across the country.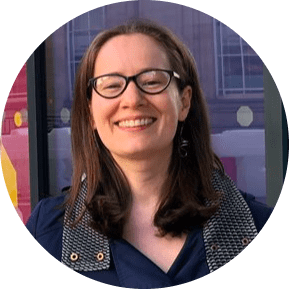 It was a truly invaluable week – we learnt so much about the show and were able to explore lots of staging ideas. Thank you all for creating such a wonderful environment in which to explore the show.
Lotte Wakeham, Artistic Director of Octagon Theatre, Bolton
Who are we looking for?
Theatre companies and artists with a track record of reaching a range of audiences across the UK.
Projects which have a route to the stage planned (eg. presenting partners already attached).
Teams who are looking to create something ambitious within their context.
Exploring theatre ideas that need the use of a studio space and workshop time.
Creative teams who reflect the diversity of the UK.
The next generation of theatre makers.
What kind of projects?
Projects which aim to develop new audiences.
Story-led projects (text based, devised or multidisciplinary theatre).
Ideas and approaches which could be described as pioneering.
Shows which might be more challenging to produce – for example, a collaboration or concept that needs investigation before production.

How to apply
If your project fulfils the criteria we're looking for, please email Rachel Twigg, Head of Studio: generate@nationaltheatre.org.uk
If you are still unsure whether your project qualifies for support, please read our application FAQs:
My project does not have a presenting partner or venue attached. Am I still eligible for Generate?
We rarely consider projects that do not have a route to production already established.
Will you consider one-person shows or two handers?
We are unlikely to consider one-person shows or two handers, unless they display substantial creative or technical ambition.
I've just set up my theatre company, is Generate the right place to go to for support?
Generate supports theatre companies and artists with a track record of reaching a range of audiences across the UK.
If you are an emerging artist or have just created a company, the best route for development support at the National Theatre is to first invite the New Work Department to attend a performance of a completed production. You can use our invitations form to invite the New Work Department to see a show.
What specific support does Generate offer?
Generate offers bespoke workshop space at the National Theatre Studio in London; financial support for artist fees, relocation and travel expenses; assistance with organising a sharing to make introductions to potential co-producing partners or touring venues.
What connection does the National Theatre have to the project beyond Generate?
The National Theatre will be credited with assisting in the development of the work on future marketing materials.
How do I get in touch for Generate support?
To apply for Generate, please email us at generate@nationaltheatre.org.uk
You will need include: the confirmed creative team; details of the confirmed pathway to production or producing partner; information about what stage the project is at and what you aim to achieve during the workshop process; any relevant links or documents associated with the project, such as the most recent draft of the script or a recording of a previous iteration of the project; details about the artist or theatre company.
Peter Shaffer Commissions
The National Theatre has partnered with the Sir Peter Shaffer Charitable Foundation in committing to supporting playwrights. Celebrating the life and career of Sir Peter Shaffer, this partnership will continue his desire to support playwrights as they create larger scale plays.
Awarding a total of 14 commissions over two years for playwrights from across the UK, we will work closely with regional companies and theatres to identify future talent. Of the seven commissions each year, two will be given for plays being developed by the National Theatre and five will be an open call to theatres and companies from across the UK. All commissions will be for original plays (not adaptations) with more than three characters.
We're thrilled to be working in partnership with the Sir Peter Shaffer Charitable Foundation. Sir Peter was one of the great writers of his generation and the National Theatre was enormously lucky to have such a fruitful and creative relationship with him. In nurturing talent from across the UK, this partnership will continue Sir Peter's legacy, inspiring and supporting emerging talent.

– Rufus Norris, Director of the National Theatre

Applications
Applications for the Peter Shaffer Commissions are currently closed.
Talent development
We offer a number of opportunities for emerging talent, particularly for directors.

Attachments
We offer around 25 attachments per year to writers, directors, choreographers and designers. Artists are resident at the Studio, with a desk and the benefits and support of being part of the Studio team. These are by invitation, generally offered to established artists who haven't worked with us.

Staff Directors
Our programme for developing directors. Staff Directors act as assistant director for our productions in the rehearsal room, rehearse understudies and stay on to support the show throughout its run. We normally have around 6-8 artists working with us as Staff Directors at any one time.
We'd like to meet directors who:
Have directed full length and fully developed productions in a range of settings – this can include fringe, studio, pub theatres or found spaces.
Make work in a variety of ways, from text based to devised.
Can talk about their practice and how our training opportunities could support them.
For Staff Directing, we are looking for at least two credits as an Assistant Director in a Main House. If you have experience working with understudy companies, it would be beneficial.
In short, we need to see evidence of a developing directing career, but the route into this can be from any direction: from acting, to participation work, to transitioning from another discipline, to academic or professional training, and from non-professional routes.
The National Theatre's New Work programme is supported by Sir Peter Shaffer Charitable Foundation, The Pritzker Pucker Family Foundation,  Edgerton Foundation, Genesis Foundation, The Red Butterfly Foundation, The John S Cohen Foundation, The Austin & Hope Pilkington Trust, Noël Coward Foundation and The Golsoncott Foundation. 
The New American Work Programme is supported by The Harold & Mimi Steinberg Charitable Trust and Lawton W Fitt & James I McLaren Foundation.