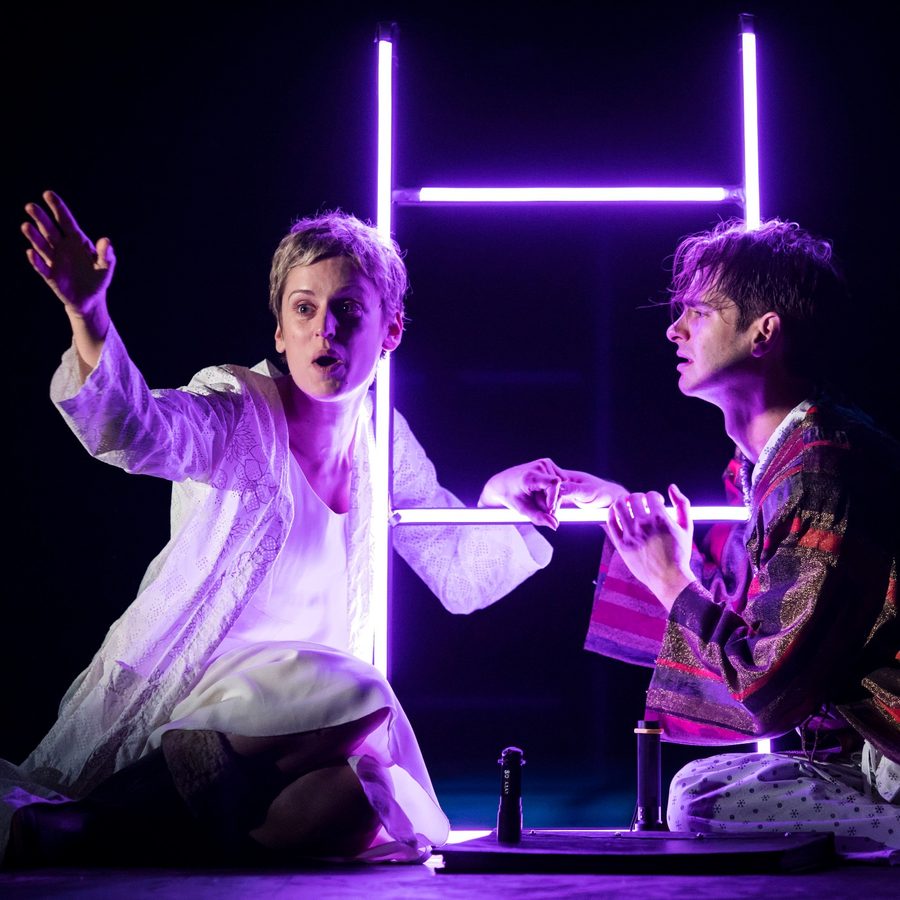 The Casting Department is responsible for casting all productions across our three stages, as well as those produced by the Learning Department. We also work on the future and commercial life of many of our productions.
As a department, we are committed to promoting and maintaining the excellent standard and quality of actors cast on the NT stages.
We champion diversity in all forms within casting decisions and we are dedicated to creating a safe and supportive audition environment where actors are empowered to do their best work.
We are committed to ensuring equal opportunities for all actors regardless of ethnicity, race, gender, sexuality, age, physical ability, faith or economic background. We understand the importance of visibility and representation onstage and we want to reflect the diversity of the population in our work
What can I expect when I audition for the National Theatre?
We work in accordance with the theatre Audition Guidelines (pdf 150KB) set out by the Casting Directors' Guild and at the very least this means that you will:
Be given adequate time for preparation, whenever possible.
Know who you will be meeting and what is expected of you in the audition.
Have any access needs or requirements met.
Ensure that you and your agent are kept up to date throughout the casting process with decisions, next steps and/or recalls.
How often do you see actors' work and how can I invite the Casting Department to see my work onstage?
As a department, we see approximately 500 productions per year. We endeavour to cover as wide a scope of theatre as possible and frequently see productions in the West End, off West-End and Fringe, as well as regional and touring theatre, drama school shows, showcases and theatre festivals.
If you would like to invite us to see your work, please email casting@nationaltheatre.org.uk with the details and if one of the team is able to attend we will be in touch. We are not able to respond to all invitations but please know that all emails are read by the department. We are mindful of our environmental impact so please do not post hard copies of CVs, headshots or invitations to the office.
How many actors do you meet for each production and when do you begin casting?
We cast approximately 350 actors per year in an average of 25 productions, which vary from musicals, adaptations, revivals, classics, devised work and new writing. Cast sizes vary show by show, from a two hander in the Dorfman like Beginning all the way to a large scale musical production with a company of 40 actors like Follies.
We meet in excess of two and a half thousand actors per year when casting and the casting process for each production varies greatly. For instance, on a large scale musical like Follies we may start up to a year in advance and for a smaller play the timeline may only be a few months; the process is also dependent on when a project is greenlit, the director's availability and on the demands and requirements of the production.
How do I find out what you are casting?
You can learn about the upcoming productions in our season announcements on our website and social media channels. We rarely hold open auditions but if we do these will be advertised on the NT's social media channels.
Casting for workshops is organised by the Resident Director in the New Work Department.
Will I hear back after an audition?
You will always receive, at the very least, a 'yes' or 'no' response after your audition. If you have not heard back from us within two weeks of your meeting, please email casting@nationaltheatre.org.uk and we will check and respond as soon as possible. Due to workload and time constraints we may not be able to give full feedback for every actor but you will receive a yes or no outcome.
The Casting Department:
Head of Casting
Alastair Coomer, CDG
Deputy Head of Casting
Bryony Jarvis-Taylor
Casting Associate
Naomi Downham
Senior Casting Assistant
Chloe Blake
Casting Assistant
Harry McDonald