by William Shakespeare
reimagined for young audiences by Jude Christian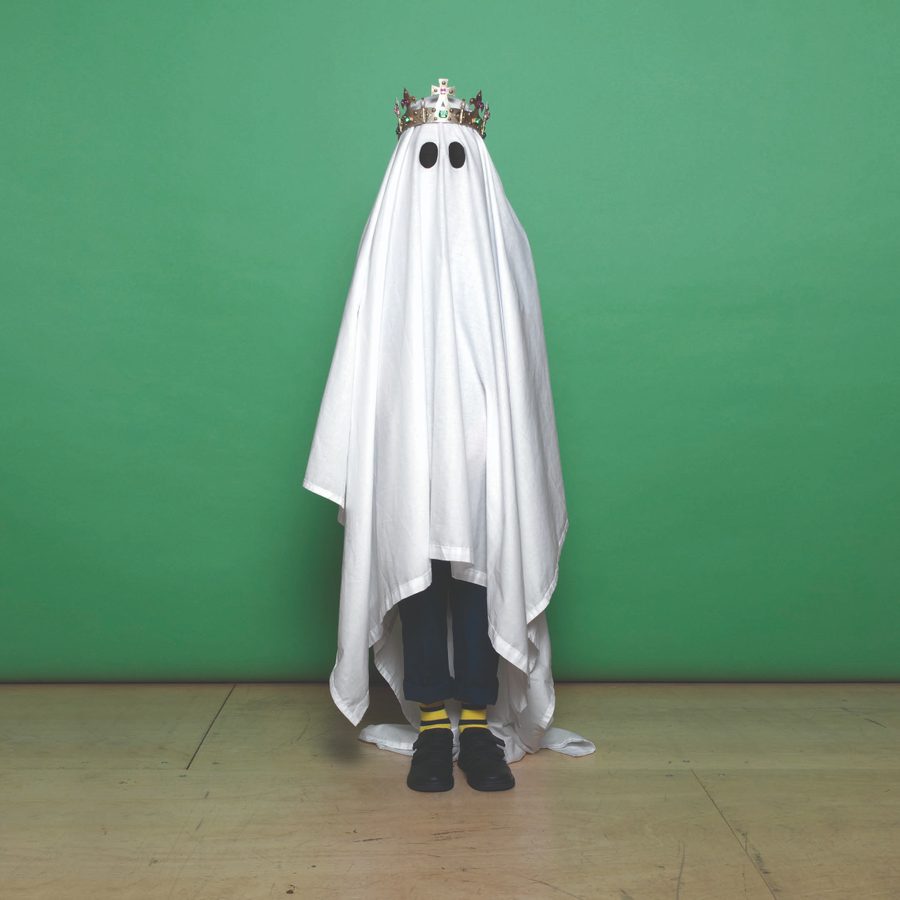 Booking and details
20 — 28 March 2023
This show has now ended
The event location is
Dorfman Theatre
National Theatre, South Bank, London SE1 9PX
Performance times at 11am and 1.30pm
'To be or not to be…'
Hamlet's dad is dead. His uncle has taken over the kingdom and married Hamlet's mum. The whole world feels like it's turned upside down.
A ghostly encounter reveals a dreadful deed has been done. Should Hamlet take revenge?
'That is the question.'
Join us for this energetic and engaging retelling of Shakespeare's most well-known tragedy. Suitable for ages 8 – 12.
Reviews for the 2022 production
★★★★
'Sharper, spookier storytelling than many a full-fat, four-hour version.'
Financial Times
★★★★
'Can Shakespeare's knottiest play work in an hour? Yes.'
The Times
★★★★★
'Hugely entertaining for kids and adults alike.'
Reviews Hub
Tinuke Craig
Tinuke Trained as a director at LAMDA.
Ellie Hurt
Ellie is a Liverpool-based director who trained on the Directors course as part of the Young Everyman and Playhouse programme. 
Jude Christian
Jude Christian is a director, writer, theatremaker and dramaturg.
Frankie Bradshaw
Frankie Bradshaw is a set and costume designer.
Paul Knott
Paul Knott trained at Central School of Speech and Drama
Dom Coyote
Dom Coyote
Composer and Musical Director and Sound Designer
Dom Coyote
Dom is an Estil MAster Trainer and Lecturer in Voice for London Southbank University.
Clark Henry-Brown
Sound Designer
Jeremy Barlow
For the National: Hamlet, Jekyll and Hyde and Macbeth.
Shane Dempsey
Shane Dempsey is an Irish Theatre and Movement Director.
Chloe Blake
Chloe Blake is Senior Casting Assistant at the National Theatre and a freelance casting director.
Naomi Downham
Naomi Downham is currently Senior Casting Assistant at the National Theatre. She works across all three theatres on the South Bank as part of the National Theatre's Casting department.
Mandeep Kaur Glover
Mandeep Kaur Glover is a British South Asian Director. Her work, which explores what it means to live in contemporary Britain, is centred around telling stories from under-represented groups and dedicated to reaching audiences who have been traditionally excluded from the arts.
Hamlet ticket prices
£12, £15
State Primary schools or SEND schools
Please make your bookings through the Learning department by emailing letsplay@nationaltheatre.org.uk.
We can also offer a workshop and performance package:
Up to 35 tickets to see a performance of Hamlet in the Dorfman Theatre (20th March – 28th March) including teachers' places.
One pre-show workshop delivered in your school for up to 32 children. The workshops are delivered by one of our freelance drama practitioners in your school and will prepare the children to watch the show, introducing them to the plot, characters and Shakespearean language.
A place on the programme costs £300 per class.
We offer bursaries to schools that find cost a barrier to participating in a project, we consider eligibility for a bursary based on levels of pupil premium and free school meals, the number of children who have English as a second language, or special education needs and your school's existing access to the arts.
Please get in touch with us on letsplay@nationaltheatre.org.uk for more information.
The signer for the BSL performance will be announced closer to the performance date.
We have an allocation of tickets held for members of our access list and if any of the Access performances above are shown as "Sold Out", tickets may still be available: Please log in to your account to access them, or call Box Office on 020 7452 3961
Will not be available for performances of Hamlet.
The Mohn Westlake Foundation supports nationwide Learning programmes for young people.
The Hearn Foundation is the Principal Funder of the Primary Schools Programme.
Primary Schools Touring is supported by The Mohn Westlake Foundation, The Constance Travis Charitable Trust, The Ingram Trust, The Dorset Foundation – in memory of Harry M Weinrebe, Archie Sherman Charitable Trust, Susan Miller and Byron Grote, The Allan & Nesta Ferguson Charitable Trust The Anthony and Elizabeth Mellows Charitable Settlement, The Topinambour Trust and The Royal Victoria Hall Foundation.
Nationwide learning is supported by Buffini Chao Foundation, Garfield Weston Foundation, Clore Duffield Foundation, Tim and Sarah Bunting, Behrens Foundation, Cleopatra Trust and Milton Grundy Foundation.
Show image photography by Gavin Li