Writing for Theatre is a free course is for 16-25 year olds with a passion for writing. During the course you will develop the practical tools and skills to focus your ideas and turn them into theatre. Using exercises, games and creative tasks, find out how to generate ideas and create structure, character and dialogue. You'll take part in theatre trips and masterclasses with theatre professionals, to help you gain a deeper understanding of the playwrighting process
Writing for Theatre applications are currently closed. 
For anyone with a keen interest in writing and a passion for theatre and performance. Working with professional playwrights and directors over eight weeks, the programme will support you to generate and craft your ideas, explore your voice as a writer, create structure and dialogue as well as exploring how your writing translates from page to stage.  
As part of Writing for Theatre you'll watch performances at the National Theatre, and explore your local theatre spaces too.  

We are furthering our commitment to diversity and access in areas we recognise have been most affected by the events of the last few years:
young people from the global majority;
young people from working-class backgrounds;
and d/Deaf, neurodivergent and disabled young people.
This project is free to take part in and access support and travel bursaries are available. 
I was really touched and happy to have been in a space that was cultivated with passion and love by incredibly inspiring playwrights and mentors. I honestly enjoyed every single moment working on the project and I learnt a phenomenal amount. From allowing me to develop my craft and build on my technique, to challenge myself and evolve with such a diverse and brilliant cohort of writers; I had a blast.
I would never have found the group of friends that I made without this. Graduating during lockdown stunted my creative growth and when I saw the course advertised I thought this was a great opportunity to meet like-minded people and bring back my spark! Well it definitely did! Our group have now formed an independent writing group. The support is invaluable.
The Young People's programmes are supported by Bank of America, The Harold Hyam Wingate Foundation and the Richard Radcliffe Trust. With thanks to the MAP Fund.
The Mohn Westlake Foundation supports nationwide Learning programmes for young people.
Nationwide learning is supported by Buffini Chao Foundation, Garfield Weston Foundation, Clore Duffield Foundation, Tim and Sarah Bunting, Behrens Foundation, Cleopatra Trust and Milton Grundy Foundation.
Find out more about supporting our work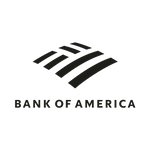 Kirsten Adam
Head of Young People
Izzy Cotterill
Young People's Programme Coordinator
Praise Okeowo
Youth Partnerships Assistant
You can contact the Young People team on youth@nationaltheatre.org.uk
That Black Theatre Podcast
Hear stories about and from the leaders of Black British theatre, from 1900 to today.
That Black Theatre Podcast

New Work
Want to submit your play to the National Theatre? Read all about our New Work Department at the NT Studio.
Artists & makers

Theatre Tickets
Get £5 or £10 tickets if you're under 25 years old and unlock amazing shows at the National Theatre.
Theatre tickets for young people