That Black Theatre Podcast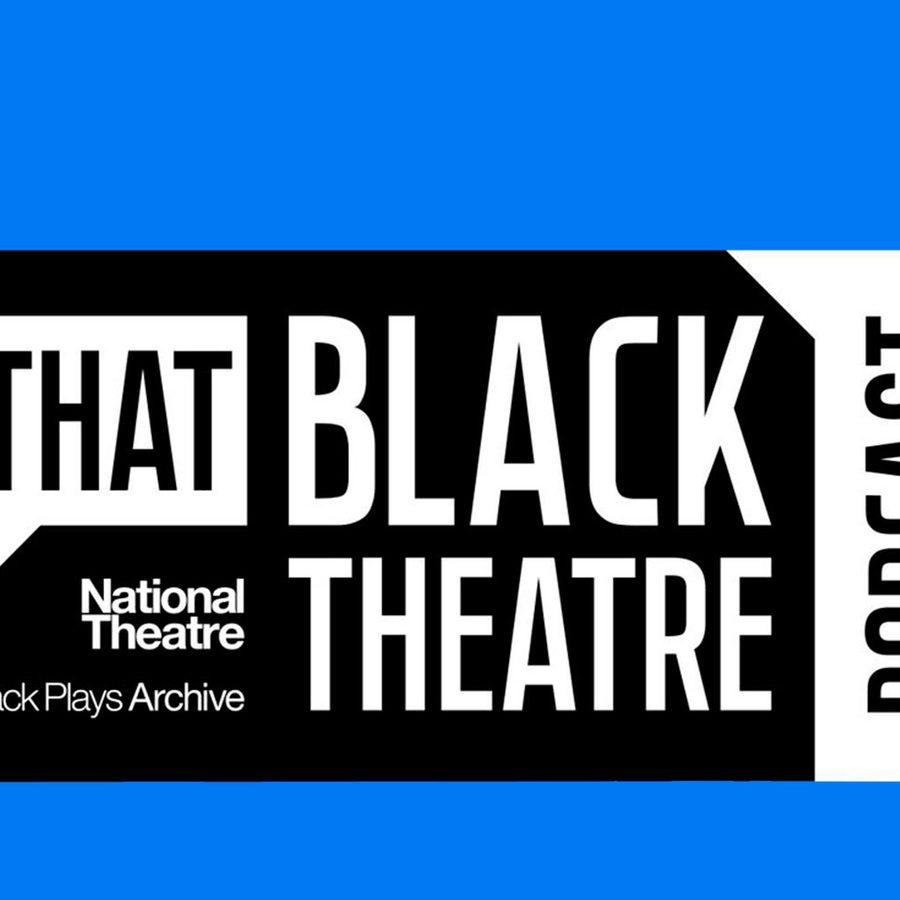 That Black Theatre Podcast is about Black theatre, Black creativity and Blackness in Britain. Hear stories about and from the leaders of Black British theatre, from 1900 to today.
Our host, PhD student Nadine Deller, delves into the Black Plays Archive, to celebrate the leaders of Black British theatre in the context of the socio-political events that have influenced their work.
This podcast started as a way to share what I have learnt about Black British theatre with as many people as I could. I never learnt about Black theatre in school, so this podcast is a celebration of Black British theatre and the stories I have found in the archive. Through a mix of history, interviews, and casual discussion, I hope to show that Black theatre is for everyone.
– Nadine Deller
That Black Theatre podcast host
Episode 1
In our first episode of That Black Theatre Podcast we talk about the wonderful Black Plays Archive, the focal point of our journey into Black theatre history in Britain. We chat to a leading academic and previous manager of the Black Plays Archive, Natasha Bonnelame.
Episode 2
In the second episode, we are looking into history and the first Black female playwright in the Black Plays Archive, the legendary Una Marson, and how she flourished in 1930s Britain.
Episode 3
This week, we are delving into a seminal point in Black British theatre, the 1950s. We look at the historical backdrop of the post-war period, mass immigration and the Windrush generation.
Episode 4
This week we are looking a the tumultuous 1960s, a time of civil unrest, civil rights, anti-colonial struggle, and international conflict.
Episode 5
This week we move into the 1970s, a time of resistance of rebellion. We talk about the work of Mustapha Matura and Alfred Fagon amidst the realities of police brutality, anti-racist politics and Black Power in Britain and the USA.
Episode 6
This week we are looking at the 1980s, a time when there was a 'boom' in Black theatre production in Britain. We discuss the political and social changes that occurred in the decade that brought us Thatcher's Tory government, recession and institutional racism.
Episode 7
This week we discuss the position of Black female playwrights in the 1980s and 1990s. We talk to Professor Lynette Goddard (Royal Holloway University) about the politics of representation and Black lesbian and queer playwrights, including Jackie Kay and Valerie Mason-John.
Episode 8
An interview and discussion dedicated to the brilliant and prominent playwright and academic, Winsome Pinnock.
Episode 9
This week we discuss the question of whether there was a 'renaissance' in Black theatre during the 2000s and the work of debbie tucker green, with prominent academic, Professor Lynette Goddard.
Episode 10
Continuing our discussion of the 2000s, we talk about how theatre can address the 'state of the nation' through the work of brilliant playwright, Roy Williams.
Episode 11
This week we have a special guest, Mojisola Adebayo, to discuss 'Afro-Queer theatre', Black queer stories in theatre, climate change and colonisation.
Episode 12
This week we look at the last decade of Black British theatre and ask: have things really changed for Black theatre practitioners?
Episode 13
In our final episode, we interview the exceptional theatre director Ola Ince. We talk about her past and upcoming work, the future of Black theatre and what she wants to see change in the British theatre industry.
Beginning with the earliest Black theatre practitioners Una Marson and Errol John, the podcast discusses the works of these trailblazers and the writers who followed, Mustapha Matura and Alfred Fagon, who wrote against the backdrop of the Civil Rights and Black Power movements both in Britain and America.
Also discussed are the barriers faced by Black women playwrights with leading academic, Lynette Goddard. The plays of Valerie Mason-John and Jackie Kay are looked at in relation to the under-representation of Black queer and lesbian experiences on stage.
Nadine Deller concludes the series with an episode dedicated to Winsome Pinnock, conversations about debbie tucker green and Roy Williams, as well as discussions with leading theatre makers both looking to the past of Black British theatre and to the future, including Jasmine Lee-Jones, Mojisola Adebayo and Ola Ince.
The podcast is a partnership between National Theatre, The Royal Central School for Speech and Drama, University of London and the AHRC London Arts and Humanities Partnership.
Nadine Deller is a PhD candidate undertaking a Collaborative Doctoral Award between the Royal Central School of Speech and Drama and the National Theatre. Her thesis, 'Deviancy and Potential in the Heterotopias of Black British Women's Theatre' looks to shed light on the position and work of Black women playwrights in the National Theatre's Black Plays Archive. Nadine also writes for leading film magazine, Sight & Sound.


Black Plays Archive
The Black Plays Archive catalogues the first professional production of every African, Caribbean and Black British play produced in the UK.
Black Plays Archive

Writing for Theatre
Writing for Theatre is a free programme open to 16-25-year-olds with a passion for writing. No prior experience required.
Writing for Theatre