Booking and details
9 Jan - 31 Mar 2023
This show has now ended
In 2023, Shut Up, I'm Dreaming, our first fully devised production, toured to 37 schools in the following 12 Theatre Nation Partnership areas:
Doncaster, Leicester, North Devon, Outer East London and South Essex, Peterborough, Rochdale, Salford, Stoke, Sunderland, Wakefield, Wigan and Wolverhampton.
Shut Up, I'm Dreaming leans into the hopes and feelings we hold, and those we are forced to squash. Full of laughter, joy, grief and silliness, this is The PappyShow 's love letter to a new generation.  The tour was directed by Kane Husbands and was based on the views, ideas and experiences of teenagers across England.
Throughout 2022, artists from The PappyShow spent time with 100 students across three schools in Sunderland, Wakefield and Walsall to have conversations about dreams and ambition in an uncertain world.
Kane Husbands
Kane Husbands is the Founder and Artistic Director of The PappyShow and a Senior Lecturer at Central Saint Martins, University of the Arts London.
Peter Butler
Peter is a designer for performance based in London.
His current practice spans set and costume design for theatre, devised theatre making, performance collaboration, workshops and tutoring.
Peter has been an assistant and associate designer and a visiting practitioner at Central Saint Martins and for The University of the Arts London.
What young people say
'Different from any other shows I have seen in school'
'Your voice is speaking back to you, people know they are being heard'
'It's a play for young people by young people'
What teachers say
'Lots of these students don't necessarily get out and see live theatre, so in terms of increasing their cultural capital it's amazing, right on their doorstep, all they had to do was attend this hall today'
'To have the theatre come to us is a really amazing thing'
'It has made me more understanding and actually make me want to listen to what the students have to say a lot more'
'I can't believe that they are getting an opportunity so amazing'
'At a time where we feel creativity is being removed from our syllabuses, we believe taking performance and theatre directly to young people can inspire and make us dream of more, see things differently and express our feelings. This show is a bright brave response to our time. It is a love letter to the next generation rich in emotion and overt in its joy. I hope we can inspire you to walk into, and lead BIG lives and to keep dreaming… your whole life'
Kane Husbands, WhatsOnStage
'At the heart of what we're doing is finding ways of bringing theatre from where it is normally centred to these young people, bringing it into their space and kind of disrupting their space, and hopefully inspiring them with a production that they have all had a say in as well'
Marc Benga, BBC West Midlands
'Instead of training to imitate a play they were instead trying to create something impactful that would connect directly with the students who were seeing it'
Peter Butler's interview with Drama and Theatre
The Mohn Westlake Foundation supports nationwide Learning programmes for young people.
Schools Touring is supported by The Mohn Westlake Foundation, The Constance Travis Charitable Trust, The Ingram Trust, The Dorset Foundation – in memory of Harry M Weinrebe, Susan Miller and Byron Grote, and The Allan and Nesta Ferguson Charitable Trust.
Secondary Schools Touring is supported by Delta Air Lines and Shears Foundation.
Nationwide learning is supported by Buffini Chao Foundation, Garfield Weston Foundation, Clore Duffield Foundation, Tim and Sarah Bunting, Behrens Foundation, Cleopatra Trust and Milton Grundy Foundation.
Find out more about supporting our work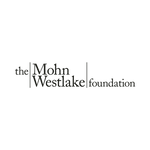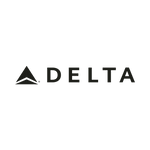 Photography by Marc Brenner.