based on Charles Dickens' Our Mutual Friend
adapted by Ben Power
songs by PJ Harvey and Ben Power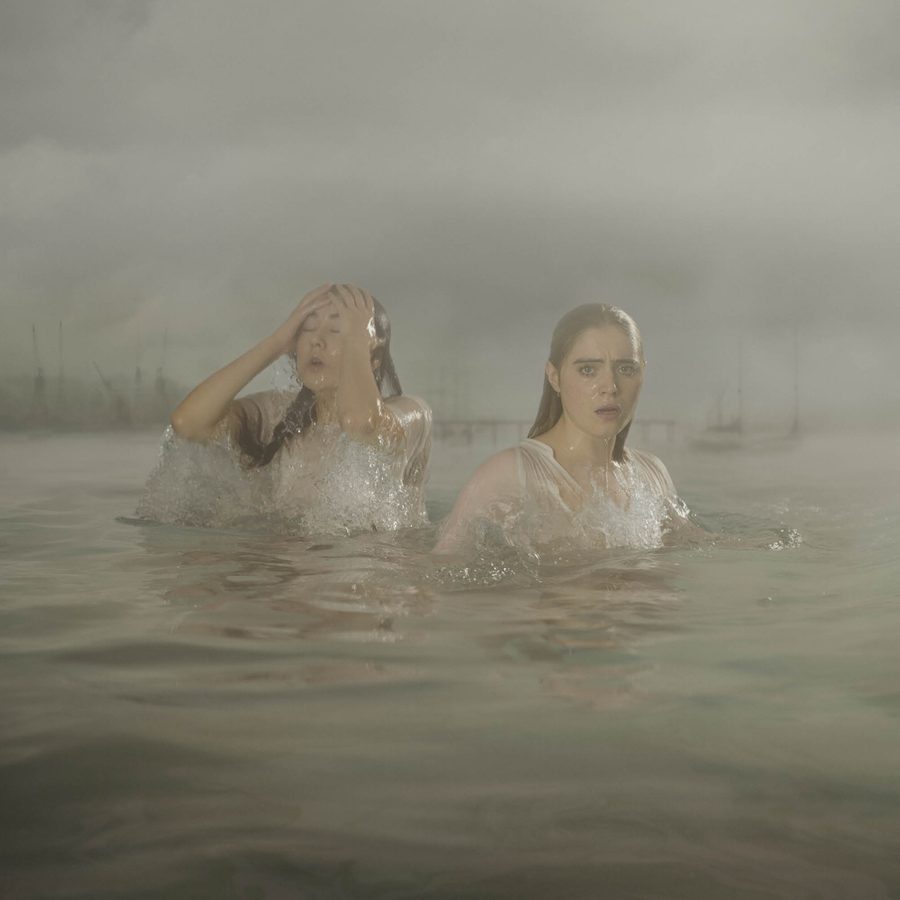 Booking and details
Tue and Thu selected performances at 6.30pm
It begins like this. With the dusk and the storm and the Thames…
A storm rages and, in the darkest part of the night, a body is pulled from the swirling Thames.
Across the city, two young women confront an uncertain future. In Limehouse, Lizzie Hexam struggles to break free of the river and its dark secrets. On the other side of town, Bella Wilfer mourns a lost marriage. The appearance of the mysterious John Rokesmith has the potential to change their lives for ever. Will they sink or swim?
This romantic and propulsive thriller is a hymn to the city and the river that runs through it. Directed by Ian Rickson (Translations) and adapted by Ben Power (The Lehman Trilogy), with original songs throughout, the genius of Dickens meets the fierce musical imagination of acclaimed singer-songwriter, PJ Harvey.
Supporters
This production is supported by the National Theatre's Official Hotel Partner Edwardian Hotels.

Brandon Grace
Charley Hexam

Brandon Grace

Scott Karim
Bradley Headstone

Scott Karim

Bella Maclean
Bella Wilfer

Bella Maclean

Tom Mothersdale
John Rokesmith

Tom Mothersdale
Ami Tredrea


Ami Tredrea
Ami Tredrea trained at LAMDA.


Peter Wight
Lighting Designer
Jack Knowles
Jack Knowles
Jack Knowles
For the National Theatre: Romeo and Julie, Top Girls, Barber Shop Chronicles (also on international tour; Knight of Illumination Award), Beginning (also in the West End) and Cleansed.
Co-Sound Designer
Tingying Dong
Tingying Dong
Tingying Dong
Tingying Dong grew up in Beijing and studied in the Netherlands before moving to the UK. She trained at LAMDA and is a sound designer, composer and theatre-maker.
Co-Sound Designer
Christopher Shutt
Christopher Shutt
Christopher Shutt
For the National Theatre: The Crucible (West End; sound system design), Much Ado About Nothing, The Corn is Green, Paradise,  Romeo and Juliet (also for Sky Arts), War Horse (Tony Award; also West End, Broadway and on tour), Antony and Cleopatra, Julie, John, Twelfth Night, Man and Superman and Every Good Boy Deserves Favour
Staff Director
Yasmin Hafesji
Yasmin Hafesji
Yasmin Hafesji
Yasmin Hafesji is a theatre director from London. She has directed new plays, reimagined classics, devised work, and youth theatre across the UK.
Monday – Thursday evenings and all matinees:
£20, £36, £46, £66, £86, £96
Friday & Saturday evenings:
£20, £39, £49, £69, £89, £99
Previews 10 – 15 April:
£20, £30, £36, £46, £56, £76
For concessions and discounts, see Ways to save
Please note the 6.30pm start time on the following performances: Tue 14 May, Tue 28 May, Thu 6 Jun and Thu 13 Jun.
Visit our Ticketing FAQs for information on how to book, ticket exchanges and more.
Prices may change according to demand
The National Theatre provides a number of British Sign Language interpreted performances throughout the year.
Audio description is a live commentary interspersed with the actors' dialogue. This is relayed via a headset.
Technical changes are made to the production, such as adjustments to light and sound effects, for those with sensory sensitivities. These performances also allow for noise and movement in the auditorium, a chill-out space for patrons who may need time away from the performance, and re-entry when needed.
The signer for the BSL performance will be announced closer to the performance date.
Audio-described performances are preceded by a Touch Tour, 90 minutes before the performance start time. Call the Access line on 020 7452 3961 to book Touch Tours.
We have an allocation of tickets held for members of our Access scheme and if any of the Access performances above are shown as "Sold Out", tickets may still be available: Please log in to your account to access them, or call Box Office on 020 7452 3961
Are planned to be available for performances of London Tide from 7pm, Wednesday 24 April.