Have you ever wondered what a producer does and how they do it? Are you passionate about theatre, and want to create theatre and cultural events that inspire others? Are you a creative thinker and do you like solving problems? Then this producing course is for you!
Applications for our How to be a Producer course are now open for those aged 18-25 at time of application. The deadline for applying is 10am, Mon 11 Dec 2023. 

Led by our Young People's team, and a host of cultural producers and mentors from across the creative industries, you will discover how exciting and versatile the role of the producer is. On the course you will learn about:
How to build a team
Work with artists, venues and arts organisations
Budgeting, marketing and project management
How to pull this all together to create your own production or live event
This course is for 18–25-year-olds and is completely free to take part in. The course will take in-person at National Theatre Studio on The Cut, SE1
2024 course dates:
Introduction session 1: Wednesday 31 January, 6pm and theatre trip
Introduction session 2: Wednesday 7 February, 6:30-8.30pm
Monday 12 February: 10.30am–5.30pm
Tuesday 13 February: 10.30am–5.30pm
Wednesday 14 February: 10.30am–5.30pm
Thursday 15 February: 10.30am–5.30pm
Friday 16 February: 10.30am–5.30pm
After the course, anyone who has taken part will have the opportunity to apply to be part of our Young Producers Takeover to put their learning into practice.
In spring 2022 we ran our first ever Young Producers takeover, an exciting extension to the Young Producers course
. We are very excited to be running the takeover again in 2024!
Working with cultural producers, Young Producer participants will have the opportunity to return to the National Theatre to programme and produce a series of events, live and in person. 
A graffiti workshop, part of the Young Producers takeover event in spring 2022
We are furthering our commitment to diversity and access in areas we recognise have been most affected by the events of the last few years:
young people from the global majority;
young people from working-class backgrounds;
and d/Deaf, neurodivergent and disabled young people.
This project is free to take part in and access bursaries are available to support you.
If you have any questions about your application, the project, or would like support completing the application form please email: youth@nationaltheatre.org.uk. Someone from the Young People's team will be able to support you. We look forward to reading, watching and listening to your applications.
I loved so many parts of this project! This was accessible, fun and structured in such a helpful way! I specifically enjoyed the networking event we curated. Being able to invite industry professionals that I admire to our event – with the National Theatre as a base was amazing. All of the staff are so kind, professional and supportive of our work. The staff's/facilitator's patience and caring manner was very beneficial. The staff do over and above their call of duty and are so accommodating. A truly special experience and an opportunity I would recommend.

The Young People's programmes are supported by Bank of America, The Harold Hyam Wingate Foundation and the Richard Radcliffe Trust. With thanks to the MAP Fund.
The Mohn Westlake Foundation supports nationwide Learning programmes for young people.
Nationwide learning is supported by Buffini Chao Foundation, Garfield Weston Foundation, Clore Duffield Foundation, Tim and Sarah Bunting, Behrens Foundation, Cleopatra Trust and Milton Grundy Foundation.
Find out more about supporting our work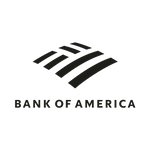 Kirsten Adam
Head of Young People's Programmes
Izzy Cotterill
Young People's Programme Coordinator
You can contact the Young People team on youth@nationaltheatre.org.uk
Photos ©
Corey Ryan, Young Producers 2023
Belinda Lawley, Young Producers 2022

Writing for Theatre
Writing for Theatre is a free course is for 16-25 year olds with a passion for writing.
Writing for Theatre

Theatre Tickets
Get £5 or £10 tickets if you're under 25 years old and unlock amazing shows at the National Theatre.
Theatre tickets for young people