Student conferences are large-scale events based on a National Theatre production. Designed for GCSE and A-Levels, they feature talks and masterclasses with members of the company and creative team. Sessions include exploration of the play text and the process of bringing the production to the stage.
We design conferences to prepare students for their English Literature and Drama exams. They take place at the National Theatre. Any school or college can apply for tickets to our student conferences.
If you'd like to get in touch with our Secondary team, please email us below. We'd love to hear from you!
The conference is designed to supporting students with this component of the GCSE and A-level specifications.
The day will feature a masterclass from a critically acclaimed theatre critic, as well as talks and interactive workshops with the Gecko team, exploring their devising methodology and creative process.
This will be followed by the schools performance of Kin and an exclusive free schools-focused post show Q&A with Artistic Director Amit Lahav and members of the Gecko team.
Applications for this event are now closed. If you have completed the form, the team will be in touch with you in due course with an update on your application. If you have any questions about the event, please email: secondary@nationaltheatre.org.uk.

Without a doubt, the best educational visit I have attended in my career. Our students loved the day, took so much away to support their learning and relished the chance to hobnob with an actual director, set designer and cast of a National Theatre production. Wow!
– Teacher, The Crucible student conference 2022 attendee
It was so fun and interesting. We weren't just talked at. I would come back again.
– Student, The Crucible conference 2022 attendee
Othello student conference
Our most recent conference took place in January 2023. The conference was designed to provide an insight into The National Theatre's recent production of Othello, directed by Clint Dyer. It was designed for A-Level English students.
Sessions included:
Communicating characterisation and themes through video design – Nina Dunn, Co-Video designer of Othello
Interpreting the text, from page to stage – Mumba Dodwell, Staff Director of Othello
Othello in performance; an exploration of the theme of race and audience interpretations over time – Professor Paul Prescott, Shakespeare Consultant
The day ended with a short performance of a scene from the current production, which represented the 'unseen extract' expected in the A-Level exam. This was followed by a Q&A with director, Clint Dyer, and members of the company. Many of the attendees ended the day by watching the live production of Othello in the Lyttelton theatre.


The Crucible
The National Theatre welcomed schools back for a sold-out student conference for The Crucible in October 2022.

Three Sisters
The National Theatre's student conference on Inua Ellams' adaptation of Chekhov's Three Sisters took place in January 2020.

Antony & Cleopatra
The National Theatre's student conference on Shakespeare's Antony and Cleopatra took place in January 2019.
The Mohn Westlake Foundation supports nationwide Learning programmes for young people.
Young People's Programmes are also supported by The Maurice Hatter Foundation and the Richard Radcliffe Trust. With thanks to the MAP Fund. 
Nationwide learning is supported by Buffini Chao Foundation, Clore Duffield Foundation, Tim & Sarah Bunting, MFPA Trust Fund for the Training of Handicapped Children in the Arts, Behrens Foundation, Cleopatra Trust and The Andor Charitable Trust.
Find out more about supporting our work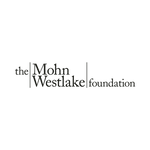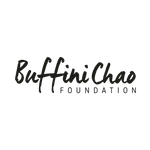 Nadya Bettioui
Secondary and FE Programme Manager
Katy McEntee
Secondary and FE Programme Coordinator
Jess Martins
Schools Programmes Assistant
You can contact the Secondary team on secondary@nationaltheatre.org.uk
Photos © Ludo des Cognets
Student Conference 2019

Drama Teacher Conference
Join our two-day conference where leading drama experts and practitioners come together to inspire, inform and upskill.
Drama Teacher Conference

Connections
Your school or youth group can sign up to Connections, our annual national youth drama festival.
Connections