Connections is the National Theatre's annual, nationwide youth theatre festival. The programme is 29 years old and has a history of championing the talent of young people from across the UK.
Applications for Connections 2024 are now closed.

Simon Langton Grammar School for Boys performing Is My Microphone On? by Jordan Tannahill
Connections Festival 2023, photo by Jimmy Lee
Every year, Connections commissions new plays for young people to perform. The programme brings together some of the UK's most exciting writers with the theatre-makers of tomorrow. In 23/24, we are working with nearly 270 youth companies from every corner of the UK.
Connections is open to any company of young people aged 13-19. You can be a school, a youth theatre or voluntary organisation. You can have lots of experience staging plays or none at all. Whoever you are, your group can apply to be part of Connections.
For details about the process, casting, how much it costs and our FAQs, please click the button below.
Partner theatres
We are delighted to be working with 33 venues across the UK on Connections 2024.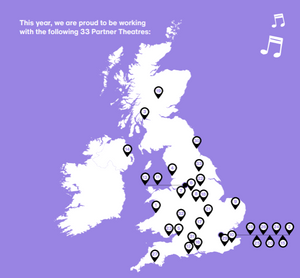 1. Aberystwyth Arts Centre
2. artsdepot, London
3. Beacon Arts Centre
4. Blackpool Grand
5. Bristol Old Vic
6. Buxton Opera House
7. Crewe Lyceum
8. Derby Theatre
9. Gulbenkian Theatre
10. HOME Manchester
11. Lighthouse Poole
12.Lyric Theatre Belfast
13. Lyric Theatre Hammersmith
14. MAST Mayflower, Southampton
15. North Wall Oxford
16. Nottingham Playhouse
17. Pitlochry Festival Theatre
18. Queen's Theatre Hornchurch
19. Royal & Derngate, Northampton
20. Sheffield Theatres
21. Sherman Theatre, Cardiff
22. Soho Theatre, London
23. Southwark Playhouse, London
24. The Garage, Norwich
25. The Lowry, Salford
26. Theatre Peckham, London
27. Theatre Royal, Plymouth
28. Tramshed, London
29. Trinity Theatre, Tunbridge Wells
30. Washington Arts Centre
31. Wiltshire Creative
32. Worcester Theatres
33. York Theatre Royal
The Connections 2024 programme includes eight new plays, and two plays that were originally part of previous Connections cycles. All Connections commissions are developed with input from young people. 
The Connections 2024 plays are:
Age is Revolting by Abi Zakarian
Shout by Alexis Zegerman
Orchestra by Charlie Josephine
Dy Enw Marw / Your Name is Dead by Elgan Rhys, in collaboration with Leo Drayton (Ysgrifennwyd yn y Gymraeg, and written in English)
Kiss / Marry / Push Off Cliff by Josh Azouz
The Sad Club by Luke Barnes & Adam Pleeth
Wind / Rush Generation(s) by Mojisola Adebayo
The Periodicals by Siân Owen
Replica by Titas Halder
Back in the Day by Yasmeen Khan

The Connections 2023 plays were: 
(Circle Dreams Around) The Terrible, Terrible Past by Simon Longman
Innocent Creatures by Leo Butler
Is My Microphone On? by Jordan Tannahill
Is This Good Enough? by Avaes Mohammad
Model Behaviour by Jon Brittain
Old Times by Molly Taylor
Samphire by Shamser Sinha
Strangers Like Me by Ed Harris
The Heights by Lisa McGee
Tuesday by Alison Carr
Before and after our performances we celebrated almost like family. It was a very bonding experience.
Student, Connections 2023
It's always the development of the show and the cast's increased sense of ownership over it which never fails to bring me joy.
Youth leader, Connections 2023
The Mohn Westlake Foundation supports nationwide Learning programmes for young people.
Connections is supported by The Mohn Westlake Foundation, Buffini Chao Foundation, Bank of America, The EBM Charitable Trust, Andrew Lloyd Webber Foundation, Katie Bradford Arts Trust, Susan Miller & Byron Grote, Mulberry Trust, Tuixen Foundation, The Peter Cundill Foundation, The D'Oyly Carte Charitable Trust, The Woodward Charitable Trust and The John Thaw Foundation.
Nationwide learning is supported by Buffini Chao Foundation, Garfield Weston Foundation, Clore Duffield Foundation, Tim and Sarah Bunting, Behrens Foundation, Cleopatra Trust and Milton Grundy Foundation.
Find out more about supporting our work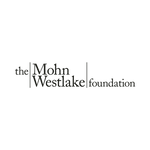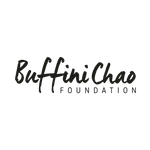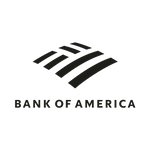 Kirsten Adam
Head of Young People's Programmes
Ola Animashawun
NT Associate and Connections Dramaturg
You can contact the Connections team on connections@nationaltheatre.org.uk
Jenny Wilkinson
Project Producer, Connections
Finley Neilens
Young People's Programme Assistant
Photos © Jimmy Lee
Connections Festival 2023

Young Technicians
Discover our nationwide Young Technicians programme, for those interested in all aspects of technical theatre.
Young Technicians
Writing for Theatre
Check out our free annual playwriting course for 16-21-year-olds.
Writing for Theatre

Stage Management
This free programme introduces you to the fundamentals of stage management and takes place at the National Theatre.
Introduction to Stage Management