Help young people create, explore and learn about theatre.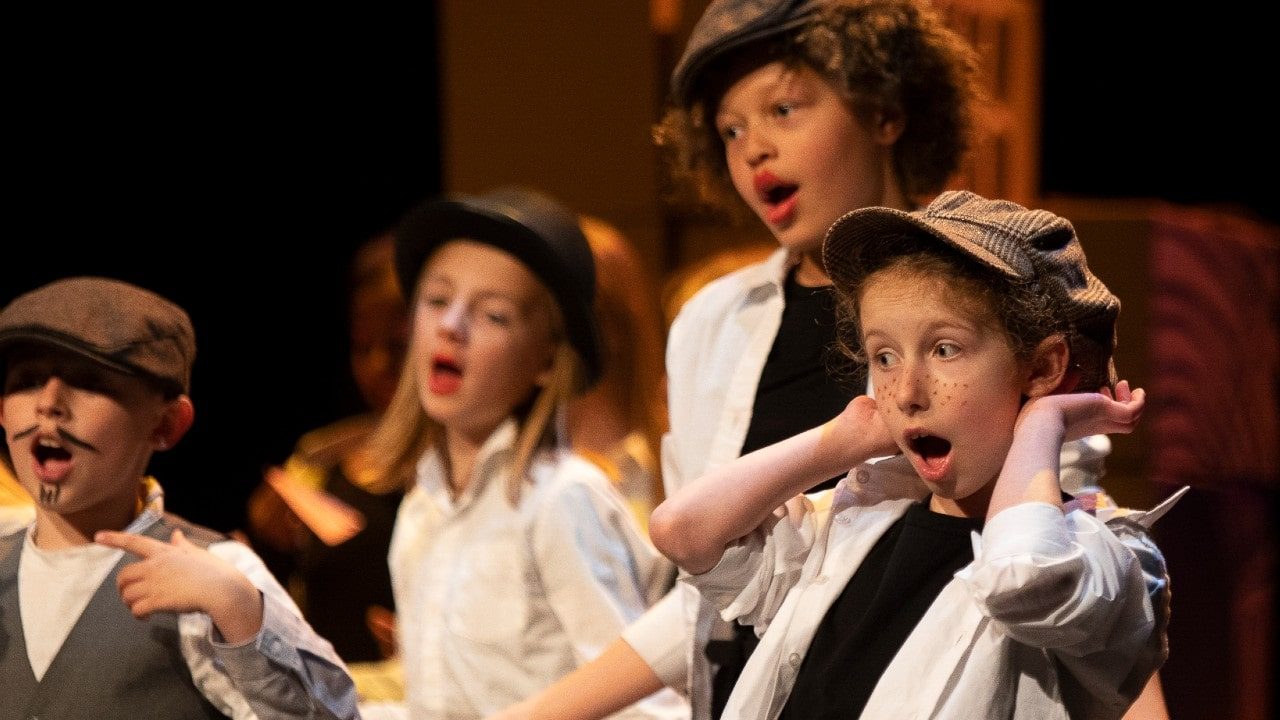 National Theatre Connections
Connections is the largest youth theatre festival on the planet.
Each year, thousands of young people from all across the UK perform new plays written by professional writers, specially commissioned by the NT.
Through Connections, young people bring exiting new plays to life and develop skills, ambition and confidence that will last a lifetime.
Find out more about Connections
Donations of all sizes support Connections. They also contribute towards a bursary fund, meaning there is no barrier to taking part.
National Theatre Collection
The National Theatre Collection makes the best British theatre available worldwide to libraries, schools and universities.
Our unique collection of high quality recordings gives young people the best seats in the house – at school and at home.
Find out more about National Theatre Collection
Thanks to support over 80% of UK state schools are now using this service for free. A donation from you today can make drama part of every child's education.
Seeing the huge enthusiasm, growing self-confidence and blossoming of the young people is exhilarating.

Jacqueline Worswick, Connections Donor
Our funders
Connections is supported by The Mohn Westlake Foundation, Buffini Chao Foundation, The Hearn Foundation, The Broughton Family Charitable Trust, The Peter Cundill Foundation, CHK Foundation, The EBM Charitable Trust, The Golsoncott Foundation, Henry Oldfield Trust, Katie Bradford Arts Trust, Susan Miller and Byron Grote, Mulberry Trust, Sherling Charitable Trust, The Royal Victoria Hall Foundation.
The National Theatre Collection is supported by the Stavros Niarchos Foundation (SNF), Fondation Hoffmann, Sidney E. Frank Foundation, The Attwood Education Foundation, The Candide Trust, The Cranshaw Corporation for Mrs. Robert I. MacDonald, Graham and Joanna Barker, The Borrows Charitable Trust, Barbara G. Fleischman, Linda Hackett and members of the NT Collection Syndicate.
Partners of the National Theatre Collection
The Collection is available on Bloomsbury's award-winning digital library Drama Online and as a stand-alone resource from renowned EdTech leader ProQuest. The National Theatre Collection is also available in ProQuest's popular Theatre and Drama Premium package.

The National Theatre strives for best practice in fundraising and is registered with the Fundraising Regulator.
We are transparent with our donors and supporters, ensuring that our fundraising is legal, open, honest and respectful.