a new play by Jack Thorne
A co-production with Neal Street Productions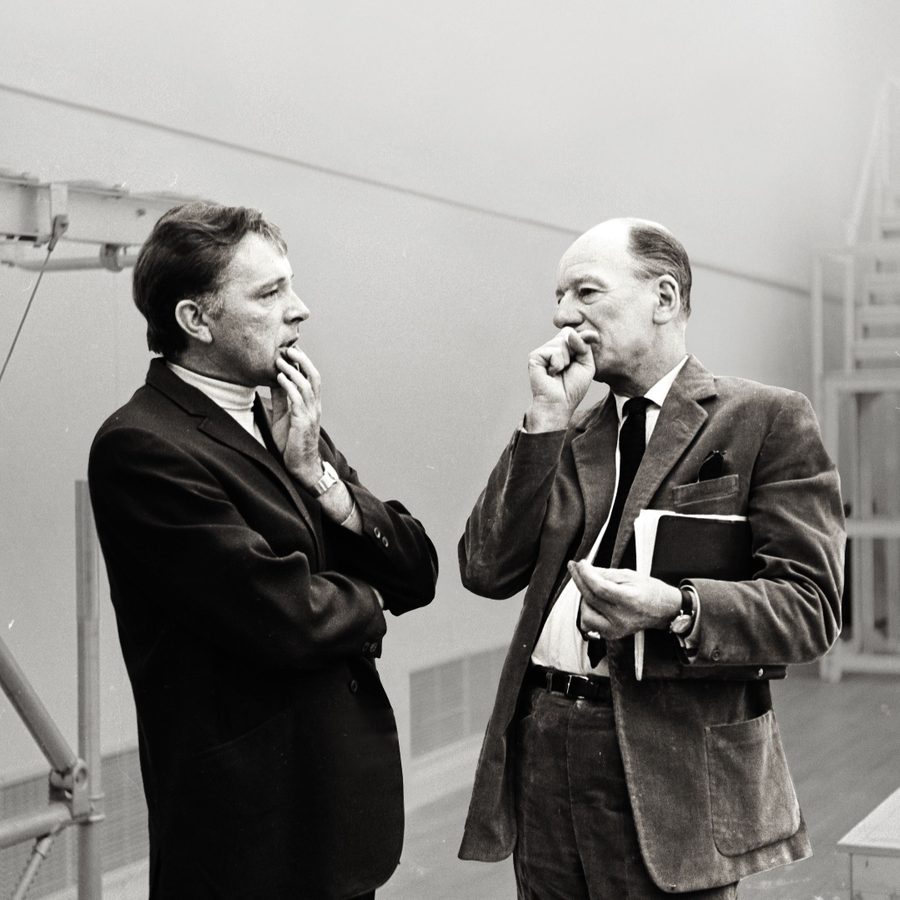 Booking and details
20 April — 15 July 2023
This show has now ended
The event location is
Lyttelton Theatre
National Theatre, South Bank, London SE1 9PX
Sam Mendes directs a startling new play on the making of Burton and Gielgud's Hamlet.
Why would the most famous movie star in the world choose to do a play which everyone already knows? And what lures us back to the same plays, year after year?
Richard Burton, newly married to Elizabeth Taylor, is to play the title role in an experimental new production of Hamlet under John Gielgud's exacting direction.
But as rehearsals progress, two ages of theatre collide and the collaboration between actor and director soon threatens to unravel.
This fierce and funny new play by Jack Thorne offers a glimpse into the politics of a rehearsal room and the relationship between art and celebrity.
Sam Mendes directs Johnny Flynn as Burton, Mark Gatiss as Gielgud and Tuppence Middleton as Taylor.
The Motive and the Cue is inspired by Letters from an Actor by William Redfield and John Gielgud Directs Richard Burton in Hamlet by Richard L. Stern.
★★★★★

'brilliant'
Financial Times
★★★★★

'smooth and sophisticated'
★★★★★

'an undeniably magnificent tour de force'

★★★★

'a palpable hit'

Telegraph
★★★★

'a love letter to theatre'

★★★★

'Immaculately directed by Sam Mendes'

The Times
★★★★

'will give you goosebumps'

Suitability
Please note this production contains strong language and adult themes, with some bright lighting.
Supporters
Supported by Mark Pigott KBE, KStJ, The Polonsky Foundation, Lawton W Fitt & James I McLaren Foundation, Dr Abe Peled, Monica Gerard-Sharp and Ali Wambold and Rosetrees Trust.
This play is a recipient of an Edgerton Foundation New Plays Award.
This production is supported by the National Theatre's Official Hotel Partner Edwardian Hotels.
Peter O'Toole in Hamlet, 1963
Read about Peter O'Toole's performance of Hamlet at the National Theatre in 1963.
Spoiler alert: this article contains information about the Burton / Gielgud Hamlet that relates to the story of The Motive and the Cue.
Archive Unboxed: Peter O'Toole in Hamlet, 1963
Photo of Richard Burton and Sir John Gielgud by Leo Friedman