The Lyttelton is a proscenium theatre, conventional in its basic shape and with excellent sightlines and acoustics.
It has seating for about 890 people on two levels: Stalls and Circle.
There are no eye-blocking pillars, circle rails, or other simiar hazards that are found in older theatres. You can see and hear almost equally well from each of its 890 seats. Unlike most traditional theatres, the Lyttelton has an adjustable proscenium, which enables us to present an open-end stage; add a forestage; or create an orchestra pit for up to 20 musicians.
For directions to the National Theatre, go to the Getting here page.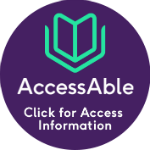 The stalls are on the ground floor. which has lift access from the car park, and the circle is reached via its own lift and stairs, on the level above.
The Atrium Café and Long Bar are both on the ground floor level and the entrance to the Espresso Bar is three steps up from the ground floor foyer. There is also a bar in the Circle foyer, open from one hour before performances.
Toilets are located either side of the theatre entrances on both stalls and circle levels, with an accessible toilet to the right of the Stalls level.
The Lyttelton Cloakroom is in the Lyttelton Stalls Foyer, opposite the main lifts.
The Box Office for the Lyttelton is on the ground floor and opens 90 minutes before performances.
The first four rows in the Front Stalls have no arm-rests, are slightly narrower, and for some shows may offer a partially-restricted view.
View a downloadable seating plan of the Lyttelton Theatre
The Lyttelton Theatre was named after Oliver Lyttelton, Viscount Chandos, whose parents were among the earliest effective campaigners for the National Theatre and who was himself its first chairman.
Access to the Lyttelton theatre spaces
Wheelchair-user spaces
These are located in the Stalls in Row V.
Lyttelton Stalls Seating: Ground Floor inc Wheelchair User spaces
There is level access from the ground floor foyer to the back of the Lyttelton Stalls (row V), where there are four wheelchair user accessible spaces. Entrance is via doors on either side of the auditorium.
All other rows are accessible by steps (15 steps down to row A).
Lyttelton Circle Seating
The Lyttelton Circle Foyer can be reached via 22 stairs or a lift (80cm/31.5" wide) opposite the Lyttelton Stalls entrance.
There are five steps down from the foyer to the Circle seats. There are two steps up to row A at the front and 25 steps to row J at the back. The Circle is quite steep and has handrails on both aisles.
Please contact us on 020 7452 3961, or at boxoffice@nationaltheatre.org.uk should you require advice about the most accessible seat locations for you.