The Glory returns to kick-off the National Theatre's River Stage for summer 2023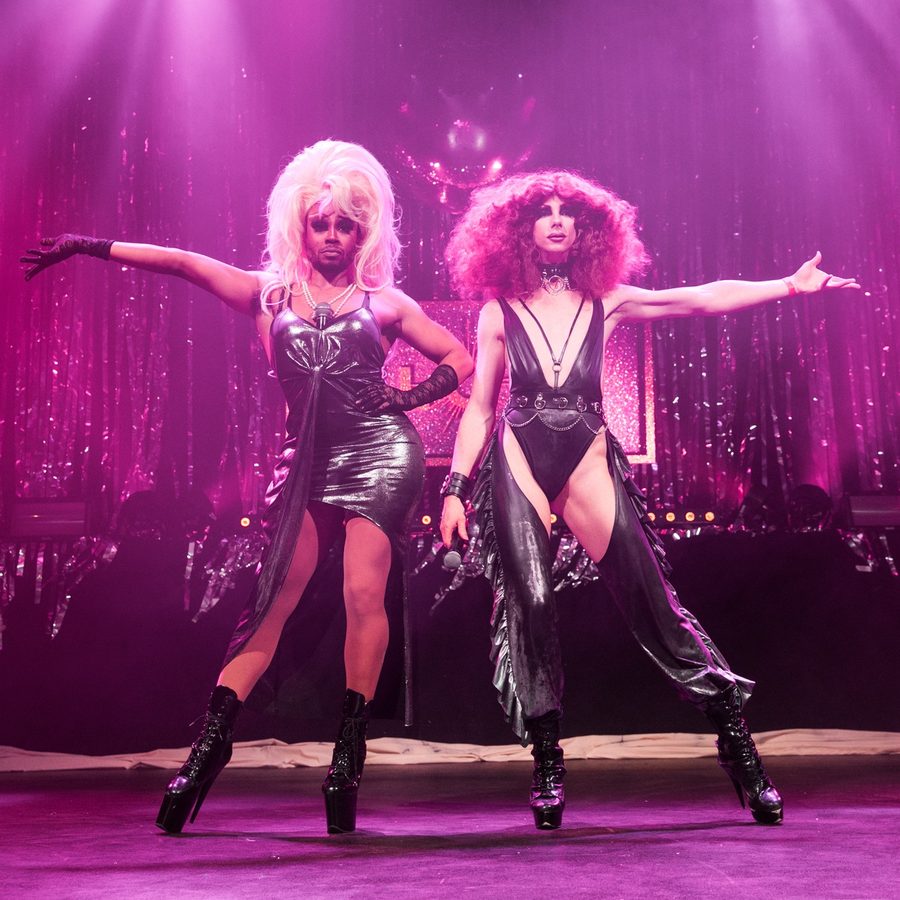 Hosted and curated by The Glory's Grande-Dames of drag and performance, Jonny Woo and John Sizzle, who have raided their cabaret wardrobe to bring you the most glittering drag queens and kings London has to offer.
Along for the ride are The Glory's best DJs and cabaret artists who'll spread free love and jubilations over a long barmy weekend.
Bringing favourites from previous years including highlights of their drag queen contest 'Lipsync1000', a classic Saturday night disco with hi-energy pop-up shows & Glory DJs, plus an afternoon of 'Drag Life Drawing'.
River Stage: Friday 9 – 11 June
Hosted by: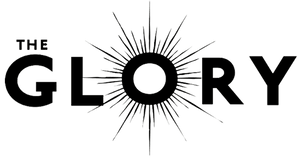 Event times:
Friday: 6:30pm – 11pm
Saturday: midday – 11pm
Sunday: midday – 6pm
Find us:
River Stage, National Theatre, Upper Ground, SE1 9PX
Get directions

John Sizzle DJ Sesh
6:30pm – 7:00pm
The Glory's own John Sizzle brings the crowd that Friday feeling with a selection of classic Glory hits and sets the tone for an amazing weekend of queer alternative cabaret and parties.

Jonny Woo Says.....This is Musicals!
7:00pm – 9:00pm
Jonny Woo hosts a stunning review of musical theatre hits and silliness with performances from Sooz Kempner, Adam Perchard and George Bourgeois with the incredible Olivier Award-winning composer Richard Thomas on keys. Comedy queen Sue Gives A F*@k provides a hilarious stand-up intermission.

This is... A Strange Loop
8:00pm
The full cast of Michael R. Jackson's A Strange Loop will be making their first public performance, before playing at the Barbican from 17 June to 9 September 2023. Kyle Ramar Freeman leads the cast as Usher in bringing a special preview of two songs from the Tony award-winning production to the South Bank.

Rhy's Pieces Hosts 'Shade' 
9:00pm – 10:45pm
Celebrate the rising cabaret stars of colour with 'Shade,' curated and hosted by resident Glory artist Rhys's Pieces (Sound of The Underground, Royal Court / Cocoa Butter Club). Dance to a soundtrack of R'n'B, disco, pop-up shows and amazing pyrotechnics.

We Love Bacharach
12:00pm – 1:00pm
A velvety start to Saturday with this tribute to the late, great Burt Bacharach. Jonny Woo is joined by lounge lovely Kevin 'Farrah' Davies to play classics from Bacharach's songbook. Expect smoking jackets and chiffon as they croon away to choice favourites.
Don One's Choice
1:00pm – 1:30pm
Drag King, Don One, continues the laid-back vibes with their selection of sing-a-longs and classics from the likes of Elton John and Stevie Wonder. Catch one of our breakout stars (Late Night Lycett / Death Drop) for cheeky banter and smooth vocals.

John Sizzle's Prosecco Brunch
1:30pm – 3:00pm
John Sizzle takes to the decks for a fun, interactive hour of music, chat, bubbles and free badge making. Grab a deckchair, dance about, or get involved and make your own customised badge, courtesy of Glory friend Ben Walters' Badge Café.

Séayoncé with Robyn Herfellow
3:00pm – 4:00pm
The glamorous ghost whisperer, Séayoncé (Soho Theatre / Assembly, Edinburgh), makes their River Stage debut with the amazing Robyn Herfellow on keys. Summoning spirited high jinks from beyond the grave, Séayoncé serves an hour of hilarious stand-up, original songs and covers with a spectral theme.

Bolly Illusion
4:00pm – 5:00pm
Following last year's amazing performances as part of South Asian party Hungama, London drag star Bolly Illusion performs in and curates this queer cultural moment of dance, costume and spectacle, celebrating their Indian heritage with guests from London's South Asian queer community.

Mzz Kimberly's Trans Cabaret Excellence
5:20pm – 6:00pm
The Glory believes emphatically in the celebration of their extended trans family and has invited the astonishing singer and acclaimed actress, Mzz Kimberly, to curate a cabaret of trans excellence in her own lovingly powerful style.

Jonny Woo's Fabulous at 50
6:00pm – 7:00pm
With over twenty years of experience, The Glory's own Jonny Woo shows that he's still got it, as he presents a kaleidoscope of original songs and performance from a cabaret career that has taken him across the world and to the darkest corners of club-land.

Lipsync1000 vs Man Up
7:00pm – 9:00pm
Lipsync1000 and Man Up are the UK's biggest, most important contests for drag queens and kings. Launching the careers of literally hundreds of artists, this is where The Glory gives birth to the stars of tomorrow. The jewel in The Glory's glittering crown.

John Sizzle's Queerdo Disco
9:00pm – 10:45pm
He's in heels and he's ready to party. Saturday belongs to the sensation that is John Sizzle. There's naughtiness and fabulosity in this now legendary party, with a soundtrack of bangers played by scene queen Jeffrey Hinton, along with performances from glittering Glory talent.

A Classical Drag Life Drawing
12:30pm – 2:00pm
Flex your artistic passions with The Glory's take on life-drawing. The amazing Barbs on piano provides the soundtrack. Don't let her ripped tights fool you, she plays scores from Chopin to Phillip Glass. Drag models provide the inspiration. Art installation by Sketch Sesh's James Davison.

John Sizzle's Prosecco Brunch
2:00pm – 3:15pm
John Sizzle takes to the decks for a fun, interactive afternoon of music, giggles and lashings of bubbles.  Sizzle will spin some of their favourite guilty pleasures and will be joined by a musical guest or two. Grab a deckchair and pour yourself a well-earned glass.

The Glory's All-Star Songbook
3:15pm – 5:00pm
Jonny Woo is joined by the incredible Rudi Douglas on piano and vocals, and stunning singer Fi McCluskey for this much-loved showcase. Sing-along in the sunshine and bask in the wall of sound. Expect surprise London and international guests completing the All-Star line-up.

KERB Presents: The Table
KERB's open-air food and drink market returns for summer, with London's longest banqueting table and a host of seasonal street food specials.
KERB Presents: The Table