The Witches Adventure Trail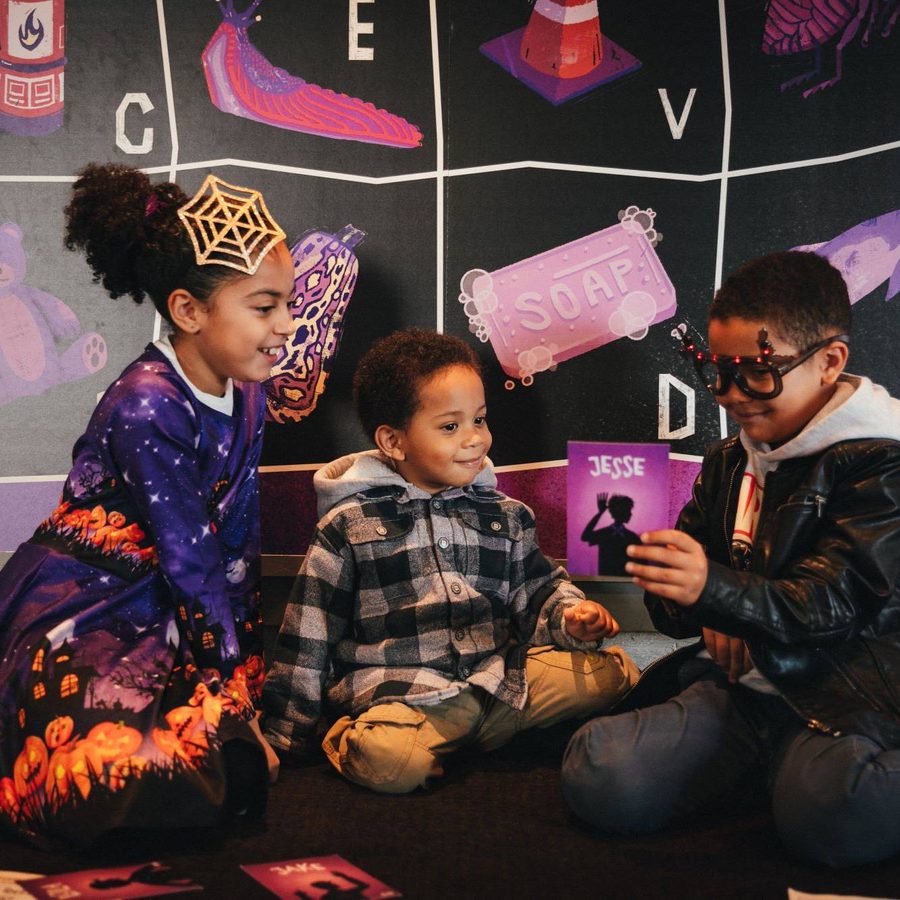 Booking and details
The trail opens from 7 November, with bookable time slots.
Please note when booking: One ticket covers a group. A group can be up to six adventurers, including one adult. Make sure you select the correct number of tickets for your group; eg, 1 – 6 adventurers would need one ticket, 7 – 12 adventurers would require two tickets.
Recommended for 8 year olds and above.
There is a limit on the number of adventurers who can be on the trail at any one time so make sure you book ahead to avoid disappointment.
In line with our upcoming production The Witches in the Olivier theatre, we will host The Witches Adventure Trail; a family friendly puzzle activity across our building, inspired by our upcoming staged musical production of Roald Dahl's The Witches.
Young visitors to the South Bank building will be given a game pack containing a series of activities inspired by Luke's quest to defeat the Grand High Witch and stop her from seeing out her most evil plan yet.
Players will move around the theatre completing challenges on display, including spotting the hidden witches illustrated on the NT's walls, decoding the Grand High Witch's spells, deciphering a map to her deluxe suite at Hotel Magnificent. Players will then be able to return their completed game pack to claim their prize.
The trail recommended for ages 8+.
Collect your trail pack from the main entrance foyer on the ground floor.