Underdog: The Other Other Brontë
a new play by Sarah Gordon
a co-production with Northern Stage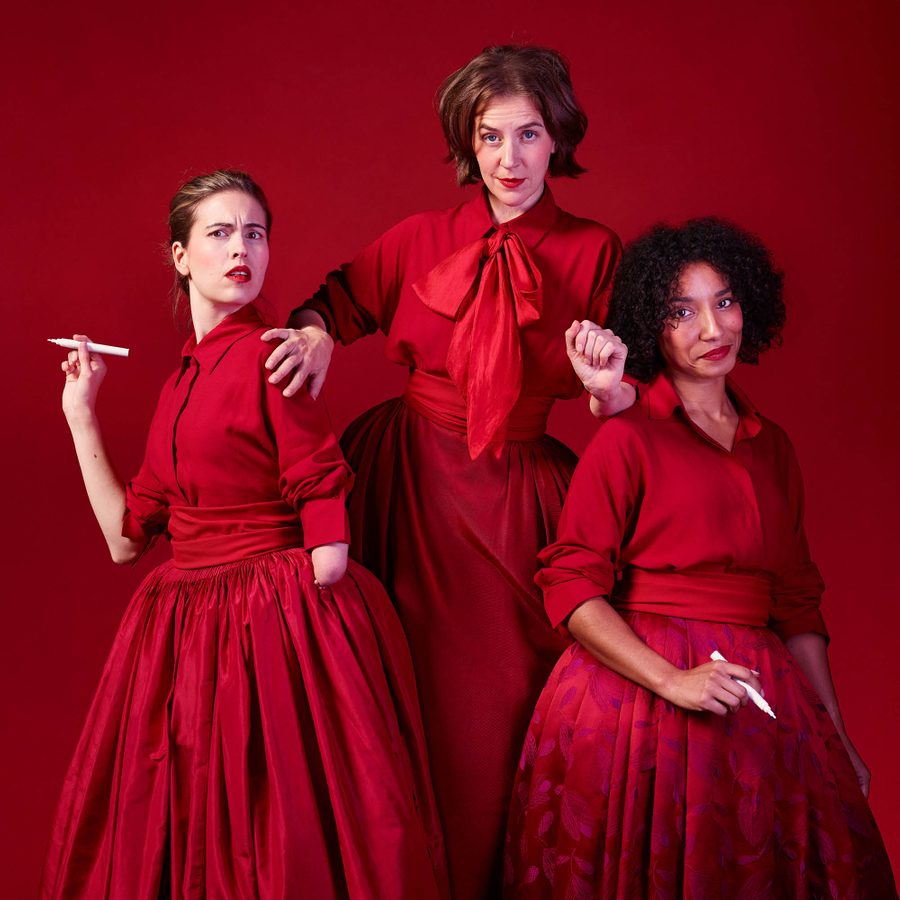 Booking and details
Tue and Thu selected performances at 6.30pm
Reader, I think you know who is most quotable.
Charlotte Brontë has a confession about how one sister became an idol, and the other became known as the third sister. You know the one. No, not that one. The other, other one… Anne.
This is not a story about well-behaved women.
This is a story about the power of words. It's about sisters and sisterhood, love and jealousy, support and competition.
Directed by Northern Stage Artistic Director Natalie Ibu (The White Card), Sarah Gordon's (The Edit) new play is an irreverent retelling of the life and legend of the Brontë sisters, and the story of the sibling power dynamics that shaped their uneven rise to fame.

Rhiannon Clements
Anne Brontë

Rhiannon Clements


Adele James

Gemma Whelan
Charlotte Brontë

Gemma Whelan
Sound Designer
Alexandra Faye Braithwaite
Alexandra Faye Braithwaite
Casting Director
Naomi Downham
Naomi Downham
Naomi Downham
Naomi Downham is currently Senior Casting Assistant at the National Theatre. She works across all three theatres on the South Bank as part of the National Theatre's Casting department.
Monday – Thursday evenings and all matinees:
£20, £30, £40, £45, £60
Friday & Saturday evenings:
£20, £30, £45, £50 £65
Previews 27 March – 2 April:
£20, £25, £35, £40, £50
For concessions and discounts, see Ways to save
Please note the 6.30pm start time on the following performances: Thu 18 Apr, Tue 23 Apr, Thu 9 May and Tue 21 May
Visit our Ticketing FAQs for information on how to book, ticket exchanges and more.
Prices may change according to demand
The National Theatre provides a number of British Sign Language interpreted performances throughout the year.
Audio description is a live commentary interspersed with the actors' dialogue. This is relayed via a headset.
Technical changes are made to the production, such as adjustments to light and sound effects, for those with sensory sensitivities. These performances also allow for noise and movement in the auditorium, a chill-out space for patrons who may need time away from the performance, and re-entry when needed.
The signer for the BSL performance will be announced closer to the performance date.
Audio-described performances are preceded by a Touch Tour, 90 minutes before the performance start time. Call the Access line on 020 7452 3961 to book Touch Tours.
We have an allocation of tickets held for members of our Access scheme and if any of the Access performances above are shown as "Sold Out", tickets may still be available: Please log in to your account to access them, or call Box Office on 020 7452 3961
Photography (Rhiannon Clements, Gemma Whelan, Adele James) by Felicty McCabe.
Art direction and design by National Theatre Graphic Design Studio.