Jack Absolute Flies Again
by Richard Bean and Oliver Chris
based on Richard Brinsley Sheridan's The Rivals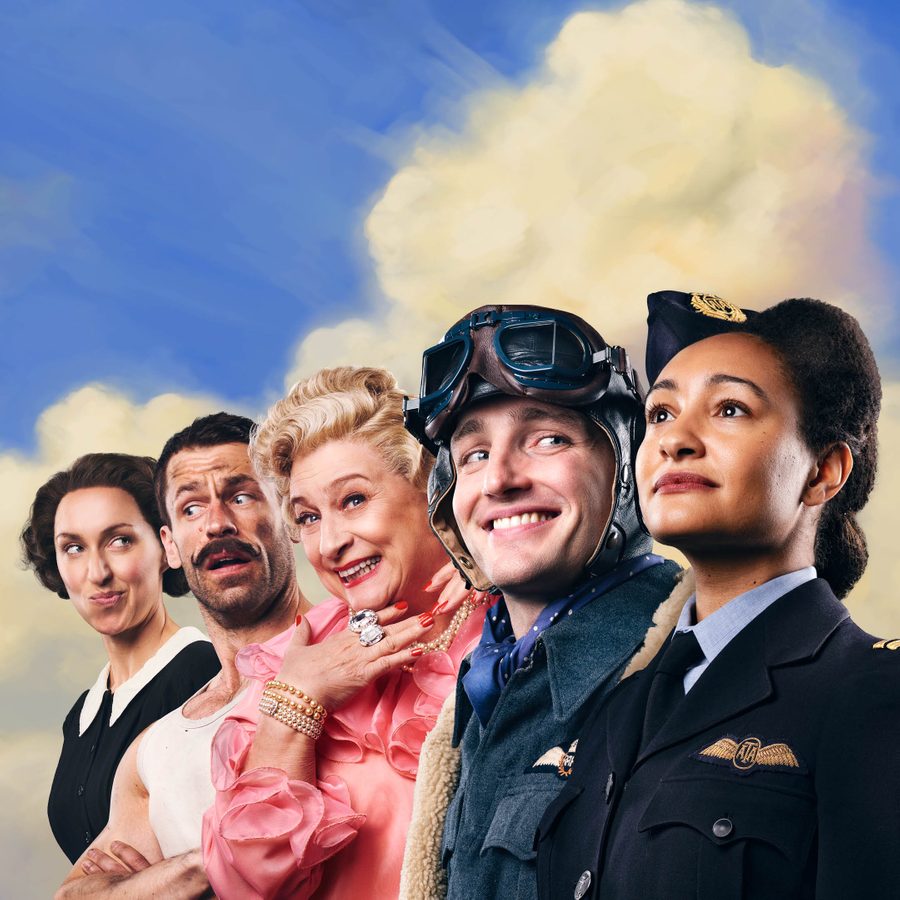 A rollicking new comedy by Richard Bean (One Man, Two Guvnors) and Oliver Chris (Twelfth Night).
Featuring a cast including Caroline Quentin (Jonathan Creek), Laurie Davidson (Guilty Party), Natalie Simpson (Three Sisters) and Kelvin Fletcher (Emmerdale).
July 1940. After an aerial dog fight, Pilot Officer Jack Absolute flies home to win the heart of his old flame, Lydia Languish.
Back on British soil, Jack's advances soon turn to anarchy when the young heiress demands to be loved on her own, very particular, terms.
Olivier Awards 2023 Nomination
Best Actress in a Supporting Role – Caroline Quentin
This production contains: strong language, sexual references, and battle sequences containing strobe and flashing lights, gun shots and depiction of conflict. This production recommended for ages 12+