Individual Membership terms & conditions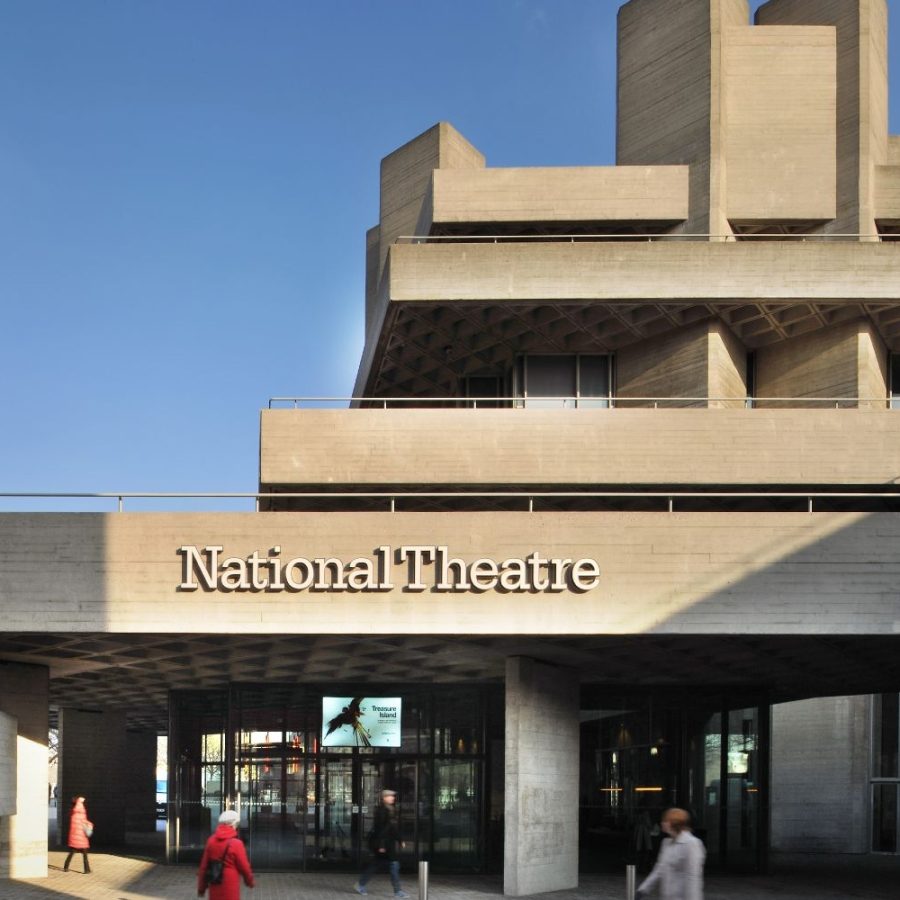 We're so grateful to National Theatre members, who provide invaluable support for the National Theatre's work on the South Bank and in theatres, cinemas, schools and communities across the United Kingdom and beyond… 
These terms and conditions relate to any National Theatre membership purchased or renewed on or after 12 September 2020. 
Definitions
Membership means any of the National Theatre's membership packages which include the Advance, Priority, Digital+, Priority Plus, Young Patron Member, Young Patron Associate, Young Patron Premium, Young Patron Ambassador, Supporting Cast, Patron, Premier Patron, Benefactor, Life Benefactor and Olivier Circle. 
National Theatre means The Royal National Theatre whose registered and principal trading address is Upper Ground, London SE1 9PX. Registered in England company number 749504. Registered charity number 224223. VAT registration number GB 548 1804 33. 
Terms means The National Theatre Individual Membership Terms and Conditions set out in this document. 
Benefits
2.1 As a member you are entitled to the benefits listed on the relevant Membership page of the National Theatre's website, subject to availability of the benefits and these Terms. 
2.2 The National Theatre reserves the right to make changes to these Terms including to the Membership benefits. We may make minor changes to reflect any changes in relevant laws or to implement adjustments that will have no significant effect on your Membership benefits. For more significant changes we will notify you in advance and you may then contact us to cancel the Membership before the changes take effect. If you choose to cancel the Membership you will receive a refund for any benefits paid for but not received. Donations will not be refunded. 
2.3 The National Theatre reserves the right to change Membership fee amounts although any such change to fees will not come into effect until the expiry of your current subscription term. 
2.4 Membership does not guarantee access to tickets and ticket limits may apply. Priority booking applies to events selected by the National Theatre in its sole discretion. 
2.5 As a Member, you will receive emails from the National Theatre about upcoming productions, events, broadcasts and supporting the theatre. You may also receive brochures and selected communications by post. You can view details of our privacy policy online and change your contact preferences any time by contacting our office or logging in via the MyNT section of our website. 
2.6 Membership benefits are for the personal use of the Member(s) only. Benefits, including priority booking, late access to tickets, events and invitations are not transferable. If the information available to us suggests that you have used your Membership benefits for commercial gain (e.g. reselling tickets purchased during priority booking periods) we may, at the National Theatre's complete discretion, cancel your Membership without notice or refund. 
2.7 The Ashcroft Room is open to eligible Members from 6pm until the end of the last interval on Monday to Saturday, and during the interval(s) during Saturday matinees. We reserve the right to close the Ashcroft Room on occasion. Closures will be listed here.
Membership Terms
3.1 Membership of the National Theatre (except Life Benefactor) is an annual membership and payment in full covers a period of 12 months from the month of purchase). 
3.2 You can renew or upgrade your Membership and update your details at any time by contacting the National Theatre on support@nationaltheatre.org.uk or 020 7452 3218. 
3.3 Gift Membership vouchers are non-transferable and are can be activated within 12 months of the date of issue as stated on the voucher. Once activated, Gift Memberships are valid for 12 months. 
3.4 Memberships are non-transferable. 
3.5 Young Patron Membership is available to anyone aged 21 to 45. 
3.6 We may store encrypted credit card details for Young Patron Ambassadors, Patrons, Premier Patrons, Benefactors, Life Benefactors, Olivier Circle members, and Major Donors to enable you to make purchases more speedily. The credit card details are not visible to us. You can ask us to remove these details at any time. We will delete credit card details that have not used for 13 months. 
Gift Aid
4.1 All Membership levels include a payment for benefits and a donation amount which is eligible for Gift Aid and can be included in self-assessment tax returns. The amount eligible for Gift Aid can be found on the relevant Membership page 
4.2 Memberships purchased as a gift for someone else are not eligible for Gift Aid and cannot be included in self-assessment tax returns. 
4.3 Gift Aid can only be claimed on the Membership donations when we have a valid Gift Aid declaration on file. You can make a declaration in writing or verbally to a member of the National Theatre (which we will confirm in writing). 
4.4 To be eligible for Gift Aid you must be a UK taxpayer and have paid at least the same amount of UK income tax or capital gains tax as we (and any other charitable donations for which you claim relief) would reclaim on your donation. 
Terminating your Membership
5.1 You have the right to cancel a Membership within 14 days of purchase for a full refund. However, the use of Membership benefits (including but not limited to ticket booking) is subject to the payment of the benefits value of the Membership. Failure to pay this amount will result in the cancellation of any ticket bookings made under the Membership as well as the cancellation of the Membership. Page 3 
5.2 We do not offer any partial or pro-rata refunds of Memberships and have no liability for any unused Membership. 
5.3 If you purchase a Digital+ membership or any membership offering access to a subscription to National Theatre at Home, your use of National Theatre at Home is subject to the terms and conditions of National Theatre at Home, which can be reviewed here: https://www.ntathome.com/tos. If your membership is cancelled or if there is any difficultly with collecting payment, the National Theatre will automatically cancel the connected National Theatre at Home subscription.  
5.4 Upon notification of the death of a Member, the National Theatre will conclude the Membership unless instructed to transfer to a named individual for the remainder of the annual membership period. Such transfers will be at the discretion of the National Theatre, and subject to Gift Aid regulations. 
5.5 Life Benefactor Membership cannot be transferred and may only be used by the original, named individual for the duration of their lifetime. 
5.6 You have the right to terminate your Membership at any time on written notice to the National Theatre if we: a) are in material breach of these terms and conditions and we do not remedy the breach within 30 days of you notifying us of the breach; or b) we cease offering the type of Membership you currently hold within your annual membership period. If you exercise your right to cancel for our fault, you are entitled to a pro-rated refund of your payment for benefits, but not to a refund of the gift element of your Membership.
Direct Debits
6.1 Direct Debit payments will begin being taken within five weeks of joining the Membership scheme and on an annual or monthly basis. You will be notified prior to the payment of your annual renewal fee. 
6.2 If the amounts to be paid or the payment dates change, the National Theatre will notify you at least 10 working days in advance of your account being debited, or as otherwise agreed. 
6.3 You can cancel a Direct Debit any time by writing to your bank or building society, or through their online banking portal, if provided. Please also send a copy of your notification to us. 
6.4 If there is any difficulty with collecting the Direct Debit payment the National Theatre will be in touch to re-attempt payment collection. 
6.5 Three failed attempts at collection will result in the cancellation of the Membership as well as any bookings or use of benefits made under the Membership. Cancelled bookings will be treated as returned tickets in accordance with the National Theatre's general terms and conditions for tickets.   
6.6 If we cannot collect payment, we will be entitled to charge you interest at 4% above the Bank of England base rate. We may also suspend or cancel the services and charge you the reasonable costs of debt recovery proceedings to recover any sums you owe under this agreement.
Your obligations as a Member
7.1 We reserve the right to, if necessary, revoke Membership without refund if an individual behaves in a threatening, abusive or otherwise inappropriate manner towards any person at the National Theatre, damages or threatens to damage any property of the National Theatre or other venue of a National Theatre event, or acts in a manner which – in the National Theatre's sole opinion – brings the Theatre into disrepute. 
Data Protection
8.1 For more information on how we look after your personal information please see our Privacy Policy.   
8.2 You can change your contact preferences any time by contacting our office or logging in via the MyNT section of our website. 

The National Theatre strives for best practice in fundraising and is registered with the Fundraising Regulator.
We are transparent with our donors and supporters, ensuring that our fundraising is legal, open, honest and respectful.