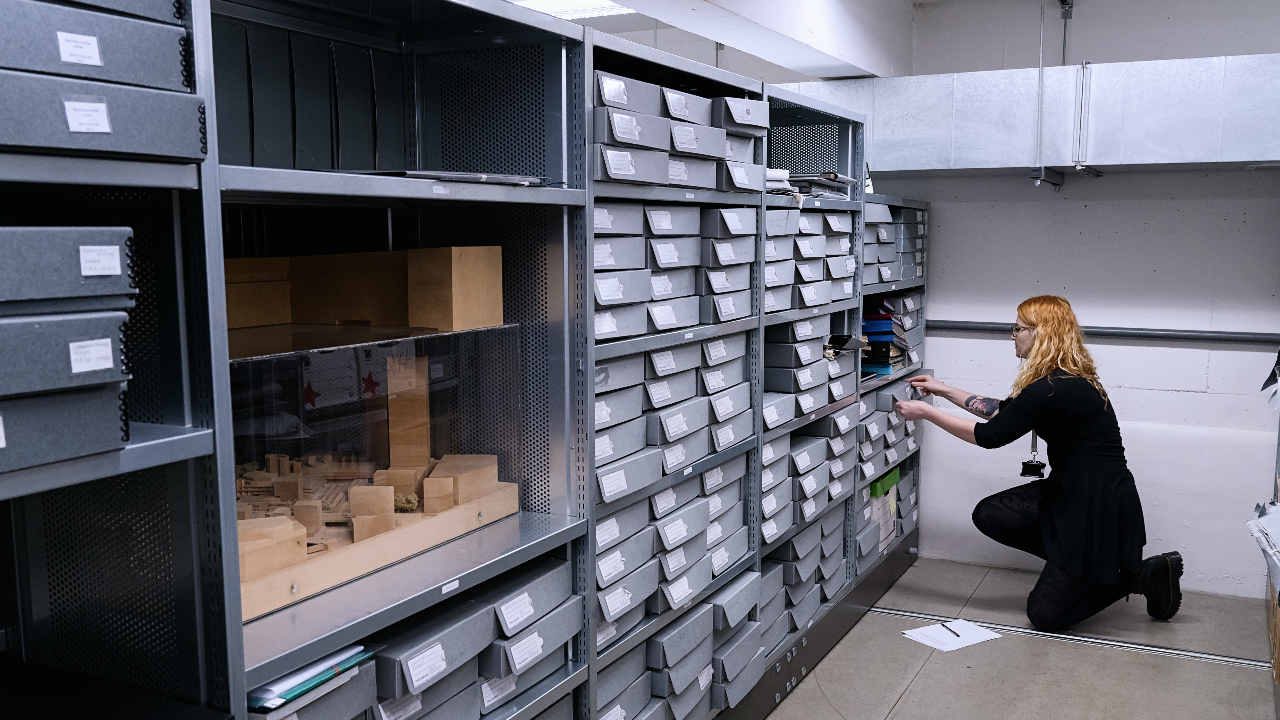 A volunteering placement at the National Theatre Archive is designed to provide the opportunity for anyone over the age of 18 interested in a career in archiving or theatre to experience a unique, specialist, Accredited archive service in a large and dynamic theatrical organisation.
You will gain valuable insight into how a theatre archive is managed, organised, and utilised by researchers both within the National Theatre and beyond. You can learn to catalogue archive material according to a classification system; prepare material for digitisation projects; and develop your knowledge of archival research and management.
Examples of projects you could be working on include:
Cataloguing and repackaging National Theatre posters dating back to 1963
Rehousing and systematising press reviews according to a cataloguing system
Data checking the performance database on collections management system CALM
Categorising and reorganising the Studio library
Travel and lunch expenses up to £10 per day will be paid.
Currently, volunteer placements take place one day per week from Mondays-Fridays between the hours of 10am-5pm over a period of approximately 8 weeks. However, we are flexible, and open to alternative time commitments such as: full-time over a period of 2 weeks or 2-3 days per week over a period of a month.
We will advertise future volunteering opportunities here. In the meantime, if you have any questions, please email archive@nationaltheatre.org.uk.
It was a pleasure volunteering for the National Theatre Archive. Their archives are very organised and provide a range of interesting materials to work with including scripts, posters and programmes one could get happily lost in!
The staff are very welcoming and the work environment is friendly and helpful. It was an educational and exciting experience!